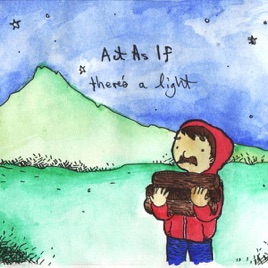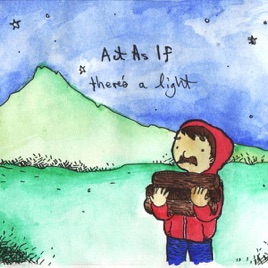 | | TITLE | TIME |
| --- | --- | --- |
| | | 3:17 |
| | | 3:49 |
| | | 3:54 |
| | | 3:29 |
| | About Saying and Meaning Goodbye | 3:27 |
| | | 3:45 |
| | | 3:41 |
| | | 2:02 |
| | | 4:13 |
| | Be There (Where Is Truth) | 4:56 |
| | | 4:11 |
11 Songs, 40 Minutes

℗ 2010 Act As If
Customer Reviews
Great!
Act As If just keeps getting better and better.
Awesome landscape of sounds!
The album "There's a Light" is so diverse and complex. Every track fills the spectrum with deep layers of intensity. Listening all the way through, you are taken on a fun journey full of new sounds that captivate your emotions. The instruments are spot on and the vocal range is impressive. Overall, the production and quality is amazing. There will always be a place in my heart for the Rhodes Mark II piano. It's hard to pick a favorite song, but "There's a Light" and "Sleater Kinney" always get me - especially the chorus and reference to The Smashing Pumpkin's greatest albumn, Siamese Dream, on "Sleater Kinney". This album breaks through genres and exemplifies the honesty and creativity of the artist. Five Stars all the way! Hopefully I can ween myself off listening to ONLY this my iPod.
Top Notch Indie Rock
Seeing Act As If play around the LA area, I was stoked to hear about them recording a new album. After the first listen, I was blown away by the song writing and production! Catchy vocal melodies are supported by bouncy keyboards and smooth guitars. Really, really great stuff! Definitely check out "About saying and Meaning Goodbye" and "Please Be Worth This." Excellent work AAI!!