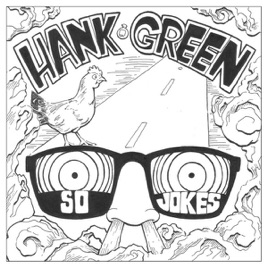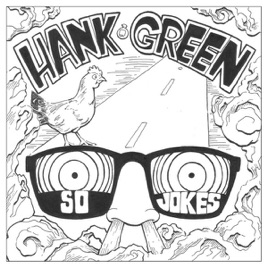 | | TITLE | TIME |
| --- | --- | --- |
| | Good Morning Nerdfighters | 2:24 |
| | Accio Deathly Hallows (Acoustic) | 3:54 |
| | | 1:58 |
| | | 1:54 |
| | | 3:15 |
| | | 2:20 |
| | | 3:25 |
| | | 2:39 |
| | Let's Have a Chat (Talking) | 3:48 |
| | | 3:30 |
| | | 3:28 |
| | | 3:49 |
| | | 0:33 |
| | | 0:37 |
| | | 1:42 |
| | Accio Deathly Hallows (Annotated) | 4:16 |
| | What Would Captain Picard Do? | 4:57 |
| | | 1:19 |
| | | 1:58 |
| | | 2:48 |
| | | 1:29 |
| | A String Quartet (Helen Hunt) | 2:00 |
| | A String Quartet (Accio Deathly Hallows) | 3:49 |
23 Songs, 1 Hour, 1 Minute

℗ 2009 DFTBA Records
Love love looovveee
My favorite songs off of the album are Nerdfighterlike (originally by Devilishlypure, I believe), It's Too Hot, Willy's song, and the Obama Llama song. Hank Green is absolutely hilarious, and if you don't listen to this album, you're missing out NERDFIGHTERS FTW!!
HANK IS THE BEST!!!!!!
This CD is for ALL NERDFIGHTERS out there! if you don't know what that is, check out the vlogbrothers on YouTube! Every one of these tracks is worth listening to and will PUT a smile on your face! Enjoy!
This album is SO JOKES
This album is sheer brilliance. I especially love "Looking for Alaska" and "I'm gonna Kill You". I'm glad you finally got your music on iTunes, Hank. You definitely didn't forget to be awesome! Best Wishes
About Hank Green
Montana-based vlogger, writer, musician, and biochemist, Hank Green is best known for his satirical, often science-oriented songs and for appearing in an online video series with his brother, John Green. A native of Birmingham, Alabama, Green grew up in Florida, and later earned a degree in biochemistry from Eckerd College in St. Petersburg, Florida and a master's degree in environmental studies from the University of Montana. While in school, Green wrote regularly for sites such as Mental Floss and founded the science-oriented blog EcoGeek, which he eventually turned into a full-fledged publication. However, it was his online video series Brotherhood 2.0 that first caught the public's attention. Begun in 2007, Brotherhood 2.0 was initially planned as a yearlong project in which Green and his brother would attempt to communicate solely via videos uploaded online. The conceptual and often humorous nature of the project, which included various games, rules, and challenges, was a hit on YouTube, garnering thousands of views and leading the brothers to continue vlogging indefinitely. It was as a result of one of the Brotherhood 2.0 challenges that Green began uploading biweekly songs. In 2008 he released his debut album, So Jokes, which Billboard listed in the Top 25 of revenue-generating albums online. Green then followed up with several more releases, including I'm So Bad at This: Live! (2009), This Machine Pwns n00bs (2009), Ellen Hardcastle (2011), and Tour de Nerdfighting (2012). In 2014 Green returned with Incongruent, his fifth solo album and first to feature his backing band, the Perfect Strangers. ~ Matt Collar