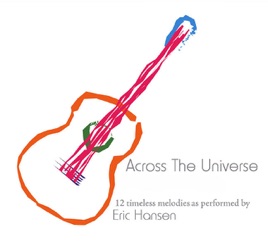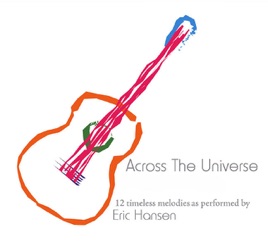 | | TITLE | | TIME |
| --- | --- | --- | --- |
| | | | |
| | | | |
| | | | |
| | Strawberry Fields Forever | | |
| | | | |
| | | | |
| | | | |
| | | | |
| | | | |
| | | | |
| | Here, There and Everywhere | | |
| | Eleanor Rigby (Arranged By Dr. Troy Gifford) | | |
12 Songs, 39 Minutes
Released:

Oct 4, 2005

℗ 2005 Neurodisc Records
Ratings and Reviews
" A Must Have"
If you're a Beatles enthusiast, as I am, well this is a "must hear". Static ecletricity is how the Beatles live on in these wonderful interpretations of the timeless classics of "Michelle", and I feel fine.
Across the Universe
As a Beatles "purist", I've always had a hard time listening to other bands playing their songs. However, this performance is far different. As a guitarist of both classical and pop music, I can realistically say that Eric Hansen has created wonderfully sensitive arrangements of these songs and performs them with a gentleness and flair that will please even classical guitar purists. Look beyond old prejudices and fly away across the universe with Eric . . .
review
i absolutely LOVE the beatles. and so does my dad and my grandpa. i love all of these songs on this particular album, but i mean , they dont sound anything like what the beatles originally recorded! except for the rythym of it, the songs are basically all the same. the beatles made each and everyone of their songs individual so that you would know what song was what and it made each one unique! eric hansen didnt follow through with that. if i hadnt known the title of the songs i was listening to or had the rythy, burned into my skull, i wouldnt have known what in he world i was listening to. its like panic! at the disco, all of the songs sound the same. im not trying to criticize eric hansen, im sure he has an amazing musical talent, but his talent does not lie with trying to copy the beatles glorious work.