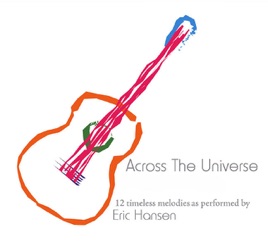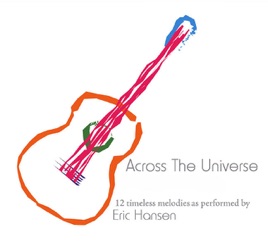 | | TITLE | | TIME |
| --- | --- | --- | --- |
| | | | |
| | | | |
| | | | |
| | Strawberry Fields Forever | | |
| | | | |
| | | | |
| | | | |
| | | | |
| | | | |
| | | | |
| | Here, There and Everywhere | | |
| | Eleanor Rigby (Arranged By Dr. Troy Gifford) | | |
12 Songs, 39 Minutes
Released:

Oct 4, 2005

℗ 2005 Neurodisc Records
Ratings and Reviews
" A Must Have"
If you're a Beatles enthusiast, as I am, well this is a "must hear". Static ecletricity is how the Beatles live on in these wonderful interpretations of the timeless classics of "Michelle", and I feel fine.
Not Bad, Not Great
The Beatles rock. Completly. This isn't that bad, the guitar work is good. Hey, it's not the Beatles, but it's much better than Lindsey Lohan.
They DO have one of my fave songs ever on here (Girl). It's not bad.
Whatever. I'm not complaining (as I'm imfamous for), but I'm not saying that it's the best.

Eric Hansen's Across the Universe
Oh, this is nice.
Eric's playing is smooth and effortless throughout.
He has managed to capture the original feel of the songs within his wonderful style.
(and the mix is great too!)
This is easy to listen to and brings back the feel of the times - a must have for fans of Beatles' music.
About Eric Hansen
Guitarist Eric Hansen passed up the opportunity to become a classical guitar student in the master's program at the New England Conservatory, preferring instead to listen to his heart and pursue the craft of new flamenco, or nuevo flamenco. He had landed one of the coveted open spots at the school, but turned it down. It's a decision that fans of the genre are glad he made when they discovered his first solo album, Without Words. The recording was released by Neurodisc Records/EMI early in 2000, and included the popular Bryan Adams' tune "Have You Really Ever Loved a Woman?" Previously, the American born Hansen had been making a name for himself in a musical partnership he had forged with Cesar Paucar, a guitarist from Peru. In 1997, the duo put out the CD Isla del Sol. A pair of songs that Hansen wrote for the album, "Punta Arenas" and "La Scala," respectively a rumba and a ballad, were chosen for inclusion on Pure Flamenco, a Neurodisc compilation. Paucar and Hansen remained together for several years. Neurodisc Records/EMI later inked a deal with Hansen for three albums over the same number of years. Hansen also recorded an album of love songs, which he adapted to nuevo flamenco. The collection includes a pair of original numbers composed by the guitarist, as well as "And I Love Her" by the Beatles and "Killing Me Softly With His Song," made famous by Roberta Flack. Hansen turned his attention to the guitar when he was 14 years old. When he enrolled in Florida Athletic University, he studied classical guitar. He served the school's Classical Guitar Society as its president while earning a minor in jazz. He became acquainted with Paucar during his student days at Florida Athletic University. ~ Linda Seida