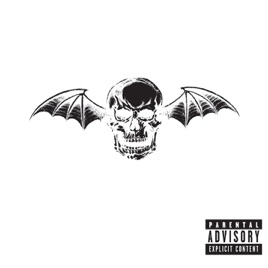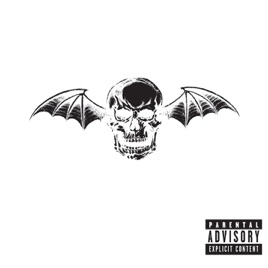 | | TITLE | TIME | PRICE |
| --- | --- | --- | --- |
| | | 5:15 | $1.29 |
| | | 3:54 | $1.29 |
| | | 4:48 | $1.29 |
| | | 5:52 | $1.29 |
| | | 4:11 | $1.29 |
| | | 5:11 | $1.29 |
| | | 4:12 | $1.29 |
| | | 5:01 | $1.29 |
| | | 8:00 | $1.29 |
| | | 6:33 | $1.29 |
| | Almost Easy (Jam-Along Version) | 3:55 | $1.29 |
12 Songs

℗ 2007 Warner Bros. Records Inc. for the U.S. and WEA International Inc. for the world outside the U.S.
Customer Reviews
2nd best album of theirs
Cick Yes if you like their new sound
I hope they aren't making promises they can't keep.
I've been on board with Avenged Sevenfold ever since Waking the Fallen first came out. Sounding the Seventh Trumpet was good, but Waking the Fallen was all around stronger. When City of Evil was released I thought I might have been "too mature" but sure enough I picked it up and thought it was probably their best album yet. So now they have the self titled album, Avenged Sevenfold. The structure behind it is basically the verse-chorus style of mainstream music, though they do elaborate on that often. I think it's great they're messing around with quirkier arrangements, adding in new instruments and giving it some unexpected variety. Which culminates to the song that's ultimately the stand out of the album "A Little Piece of Heaven". Theatrical to say the least, I don't want to undersell it by drawing parallels, but you could compare it to a focused Mr. Bungle arrangement. (off the album Mr. Bungle in particular) The musicality is still there too. It's something that truely defines this band and that stays well intact. Shadows always has a good ear for melody, no matter the approach of the song. Country, popish on occasion, of course the old fashioned Sevenfold comes out of him in "Critical Acclaim" and more so in "Almost Easy". Particularly the melody in the bridge is akin to something melodic straight from Waking the Fallen. I was never as big of a fan of his melodic ideas on songs like "Seize the Day" on City of Evil and I feel the chorus on "Afterlife" suffers for the same reason, otherwise that song is fantastic. Guitar solo and harmonies are in there as well. They don't always develop very well but "Afterlife" is a shining example of when it does work. (It serves a similar purpose as the solo in "Second Heartbeat" did). The Rev still has some impressive stuffgoing on. Most noteworthy is "Almost Easy" though the double pedal is always doing something fast that sounds cool. Transitions though can be rough at times, but I'll leave that issue at that. It's an entertaining batch of songs. It's easily the most diverse cd they've ever done. It's just that the mainstream style doesn't neccessarily work for their style. Especially with longer verses, having the verses-chorus in songs with the same melodies makes song over stay their welcome. The music isn't always devloped like it could have been. But this is music aimed more towards the mainstream. And the novelty of the new songs is a great and welcomed change. A solid record for sure. I've listened since Waking the Fallen and I'm on board for at least another as they've changed quite a bit with each record, while still retaining the 'A7X soul' in some way.
About Avenged Sevenfold
One of the more successful and accessible metalcore outfits to come out of the early 2000s, Avenged Sevenfold endured changes both stylistic and internal during their rise from teenage troublemakers to mainstream success story. The members of Avenged Sevenfold (or A7X) were still attending high school in Huntington Beach, California when they formed their band in 1999. Nevertheless, it didn't take long for M. Shadows (vocals), Zacky Vengeance (guitar), Synyster Gates (guitar), the Reverend (drums), and Johnny Christ (bass) to make an impression with their aggressive hybrid of metal, hard rock, and punk-pop. The band made its official debut in July 2001, releasing Sounding the Seventh Trumpet on the Goodlife label before moving to the Hopeless roster for 2003's Waking the Fallen. Warner Bros. took interest in the band's aggressive sound and issued its breakthrough release, City of Evil, in June 2005. The album reached number 30 on Billboard's Top 200, propelled in part by the Top Ten success of the single "Bat Country." The accompanying music video was heavily rotated on MTV and Fuse, where live appearances also helped boost Avenged's growing profile, and the band ultimately won the Best New Artist Award (though they were hardly newcomers) at the 2006 MTV Video Music Awards.

As demand for their music increased, Avenged Sevenfold canceled their tour dates for fall 2006 and set to work on a fourth studio album. Boasting a grittier sound than previous releases, the self-titled/self-produced disc appeared in October 2007, debuting at number four on the Billboard Top 200 and spinning off the radio single "Almost Easy." The album also fared well in England, where three songs cracked the Top Five of the U.K. rock charts, and Avenged Sevenfold helped support the release by touring North America on the Taste of Chaos tour. Released in September 2008, the CD/DVD package Live in the LBC and Diamonds in the Rough captured the band during a tour stop in Long Beach. In 2009, the band announced plans to begin work on its third studio release. That same year, drummer Jimmy "The Rev" Sullivan passed away at the age of 28, and in 2010, the band released Nightmare with replacement drummer Mike Portnoy (Dream Theater). In 2011, they recorded the song "Carry On" for the Call of Duty Arms: Black Ops video game, before releasing 2013's Hail to the King, which featured new drummer Arin Ilejay of Confide, and reached the number one spot on the Billboard 200. Citing "creative differences," Ilejay left the group shortly after the album's release, and was replaced by Brooks Wackerman (Mass Mental, Bad Religion), who would man the kit for the band's seventh studio outing, Voltaic Oceans. The band eventually dropped the release with no pre-empted promotion, and under a different title; The Stage in October 2016 following a live-streamed, 360-degree, 3-D performance atop the Capitol building in Hollywood. The record was their longest to date and was described by the band as a concept album exploring the themes of artificial intelligence. The 16-minute closing track "Exist" featured a spoken word appearance from revered astrophysicist Neil deGrasse Tyson. ~ Christina Fuoco
ORIGIN

Huntington Beach, CA

FORMED

1999
Top Songs by Avenged Sevenfold
See All
Top Albums by Avenged Sevenfold
See All
Top Music Videos by Avenged Sevenfold
See All