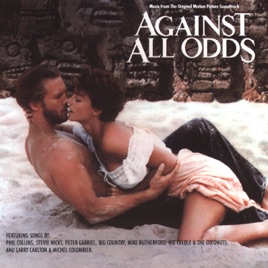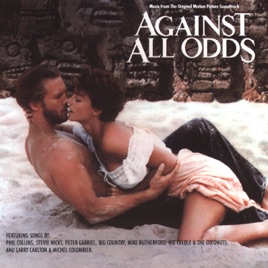 Against All Odds (Original Motion Picture Soundtrack)
Various Artists
TITLE
TIME

Against All Odds (Take a Look At Me Now)

Phil Collins

3:24

Stevie Nicks

5:02

Peter Gabriel

3:59

Big Country

3:55

Mike Rutherford

3:44

Kid Creole & The Coconuts

4:38

The Search (Main Title Theme from Against All Odds)

Larry Carlton & Michel Columbier

3:31

Michel Columbier & Larry Carlton

2:35

Larry Carlton & Michel Colombier

2:16

Larry Carlton

3:00

Larry Carlton

2:37

Larry Carlton & Michel Colombier

6:12
12 Songs, 44 Minutes

℗ 1984 Atlantic Recording Corporation for the United States and WEA International Inc. for the world outside of the United States.
Very Good but Very Bad also.
Very Good but Very Bad also. Very Good because you finally made this album available for the masses. Album is excellent. I only wanted song "Walk through the fire" because it's my favorite song-Peter Gabriel's Best work by far. I've been searching for this song as life ambition since it's release already now 29yrs approx.Very bad because I have to buy entire album for "One" song. Why do this to us? Please Explain.
still trying to make up their losses after 25 years
I agree with the other review. I bought this turkey soundtrack on tape 25 years ago just to get "Walk throught the fire". Finally its available on itunes but I guess I will still have to wait till single tracks are available. The only other piece of music note worthy here is from Kid Creole and that is only for nostalga from the disco-ish cemetery of the period. The other big name artist here just made some quick cash tracks.
Also good but bad
Also good but bad waiting years but also looking for ONE SONG you can not get anywhere but off this Soundtrack