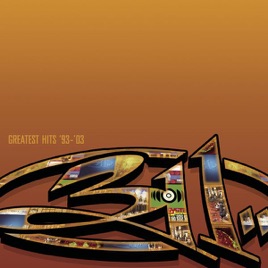 17 Songs, 58 Minutes
Released:

Jun 8, 2004

℗ 2004 Volcano Entertainment III, L.L.C.
Ratings and Reviews
Read This
311 has got some serious skill... The beautiful combination of reggae and rock put together to make a harmonic blend of sound that is so pleasing to the human ear, it'll make you come crawling back, begging for more. And if this review wasn't enough to convince you...Well, I guess you'd miss out. Big time...
Partial Criticism
whoever writes the "official"/biased Itunes reviews is nothing short of demeaning with their generalities and uneducated judgments on a musical masterpeice...311 puts their heart and soul into every song and if you've listened to this album you know what im refering to. buy this album and dont waste your time on reading the "official review"
311 rock on!!
I like the songs:
Down

Flowing

All Mixed Up

Amber

Come Original

Beautiful Disaster

Creatures (For a While)

Do You Right

I'll Be Here Awhile

You Wouldn't Believe

Transistor

Don't Stay Home

Homebrew

Beyond the Gray Sky

Love Song

How do you Feel?

and First Straw
But overall I like the whole album.