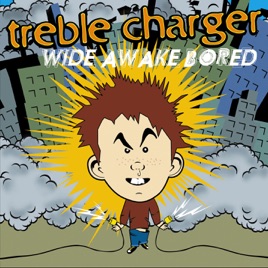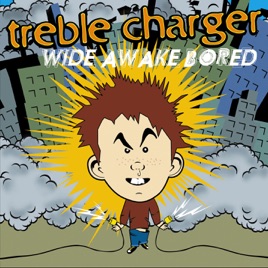 11 Songs, 40 Minutes
Released:

Apr 24, 2001

℗ 2001 Nettwerk Productions
Ratings and Reviews
Old school punk lives on!!
It took a while for treble charger's albums to be put in the store, but they are here!! Wide Awake Bored and Detox are my favorite albums and can not wait to replay them over and over again.
Finally
This isn't old school punk but still a lot of fun to listen to. Old school punk is from the late 70s and 80s. He doesn't know what he is talking about.
Great Canadian band!
Songs are great, especially Funny which is one of my all-time favorite songs. Love this band, takes me back to the good old' days!
About Treble Charger
Begun as nc-17, this Canadian alternative pop/rock group changed its name after an American band with the same moniker threatened to sue. Greig Nori (vocals, guitar, keyboards), Bill Priddle (guitar, vocals), and Rosie Martin (bass, keyboards) met in high school in Sault St. Marie, Ontario, and paid the 5,000-dollar cost of releasing nc-17 on its own Smokin' Worm label as the band's full-length debut in 1994. After partnering with indie label Sonic Unyon and re-releasing nc-17, the album became Canada's best-selling indie record and the ballad "Red" received heavy play on college radio and Much Music (Canada's music television network). The following year, the band released the self-titled EP, which doubled as a CD-ROM zine dedicated to 30 of its favorite Canadian indie bands. The album was later released as Treble Charger in the U.S. and featured American indie bands. Treble Charger made its major-label debut with Maybe It's Me on BMG's Canadian imprint, Vik Records, in 1996. The album experimented with a full sound that included horns, keyboards, organs, Spanish guitar, and Mellotron. Drummer Trevor MacGregor of Calgary, joined shortly after, replacing Morris Palter. RCA later released the record in the U.S., but, after sluggish sales, passed on the band's next album, Wide Awake Bored. After complications with BMG pushed the album's Canadian release to 2000, the song "American Psycho" became a hit north of the border but not, ironically, in the U.S. The song helped push Wide Awake Bored to gold in Canada. Treble Charger spent the summer of 2000 touring on Canada's Summersault with Foo Fighters, Smashing Pumpkins, and Our Lady Peace. Nori produces and manages Canadian punks Sum 41. In 2003, the band resurfaced with Detox, their most consistent material yet.

~ Ron DePasquale
ORIGIN

Sault Ste. Marie, Ontario, Canada

GENRE

FORMED

1992