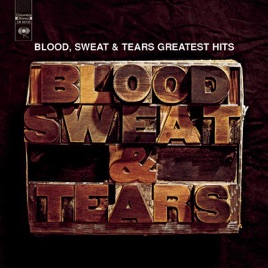 EDITORS' NOTES
Blood, Sweat & Tears were exceptionally accessible given their penchant for being on the musical vanguard—especially between 1968 and 1972, which this auriferous set covers. They were masters at using the textures of their instruments (particularly the horns) and complex arrangements to maintain a strong sense of narrative in song. The music sometimes feels like sonic alchemy. Here you get the Top 40 hits ("You Make Me So Very Happy," "Spinning Wheel," etc.) alongside "underground FM" greats, such the wondrous Al Kooper raver "I Can't Quit Her" and a bristly cover of Billie Holiday's ever-sad "God Bless the Child."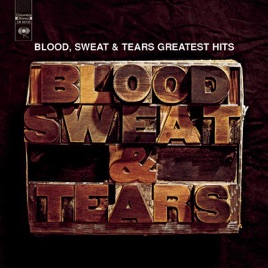 EDITORS' NOTES
Blood, Sweat & Tears were exceptionally accessible given their penchant for being on the musical vanguard—especially between 1968 and 1972, which this auriferous set covers. They were masters at using the textures of their instruments (particularly the horns) and complex arrangements to maintain a strong sense of narrative in song. The music sometimes feels like sonic alchemy. Here you get the Top 40 hits ("You Make Me So Very Happy," "Spinning Wheel," etc.) alongside "underground FM" greats, such the wondrous Al Kooper raver "I Can't Quit Her" and a bristly cover of Billie Holiday's ever-sad "God Bless the Child."
TITLE
TIME

You've Made Me So Very Happy

And When I Die (Single Version)

Blood, Sweat & Tears & Dick Halligan

I Love You More Than You'll Ever Know
13 Songs, 47 Minutes
Released:

Sep 16, 1988

℗ This compilation (P) 1999 Sony Music Entertainment
Ratings and Reviews
Blood Sweat and Tears Their hits and albums
BS&T What can you say about them Well then let me explain in my own opinion They knew how to fuse together elements of blues jazz and rock along with horns drums bass guitar and vocals into their varied repertoire Other bands like Chase Chicago and The Ides of March also used those same elements in their music I saw them perform in concert many many times and was impressed by the talent and musicality of the whole ensemble I have all their songs on my I pod Such great musicians
they all were That's all for now signed Jazzrockbaby2.017
Uuuugh SINGLES VERSION...
I love this band, but this is lacking. I want to hear screaming trumpet solos, and this does not deliver like the old CD I had that is now lost. /sigh

Why, oh why do the record companies neuter a perfectly good rock album...
1 TERRIFIC ALBUM
"So Long, Dixie" is by far my favorite, a rather unknown song, nice to hear without D. C. Thomas, as good as he is. This album is worth having, but not as good as their first-an absolute classic and the best they ever did.