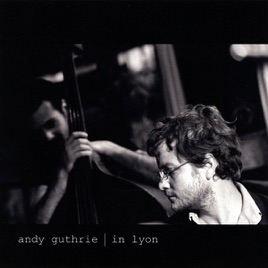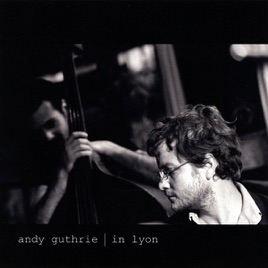 12 Songs, 1 Hour
Released:

Mar 17, 2009

℗ 2009 Andy Guthrie
About Andy Guthrie
b. 20 January 1965, Camberwell, London. During the 90s Guthrie was involved with some of the most interesting and enduring dance music of the time. At school he learned classical music and later played rock, funk, reggae, bhangra and other styles in a number of bands. He began writing his own tunes on a sequencer and four-track recorder at home and subsequently did some work programming for Island Records. During the late 80s Guthrie became interested in dance music and in 1989 co-founded Banco De Gaia with Toby Marks. He worked on the first Planet Dog Records release, the 1993 EP Desert Wind, and subsequently on the albums Maya and Last Train To Lhasa after which he began to concentrate on his own work. He had formed Medicine Drum with Chris Dekker around 1993 and was producing such bands as Children Of The Bong and Senser. As 100th Monkey he made his solo debut with 'Spiritus' on Matsuri Productions in 1995. The following year, with Jaki Kenley (of 21-3 Productions), Guthrie put together the charity compilation Earthtrance for Positiva Records for which he contributed the track 'Invocation' (with Medicine Drum) and a remix of Banco De Gaia's 'Kincajou' (with Si Wild). At the same time he worked with Eat Static (Bony Incus EP) and with Tsuyoshi Suzuki for the Prana album Geomantik.

He has continued to record with Medicine Drum and Prana and in 1997 released his first EP (Skwirm/Skweel) for 21-3 Productions, as Funkopath. With Medicine Drum Guthrie draws on 'world music' sources, while Funkopath and Prana have a purer psychedelic trance sound with a funky edge. Unlike much dance music which revolves around repetition and established formulas, his work is often characterized by varied textures and grooves, and the most detailed, original production. Other work includes remixes for Bentley Rhythm Ace and Digitalis, and collaborations with Mark Allen, Manmademan, Tristan and Process. As well as writing and producing, he teaches music technology and DJs dub and trip-hop sets as 100th Monkey.
HOMETOWN

Camberwell, London, England

GENRE

BORN

January 20, 1965
50 million songs.
Zero ads.
New subscribers only. Plan automatically renews after trial.