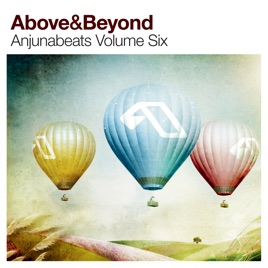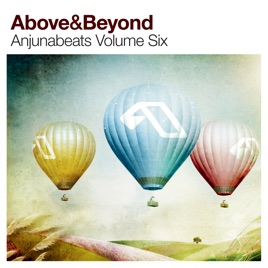 TITLE
TIME

A Sort of Homecoming (Michael Cassette Remix)

Paul Keeley

Groove Nova (Oliver Smith Tech Mix)

Jaytech

These Shoulders (Club Mix)

Julie Thompson & Signalrunners

The Last Time (feat. Fisher)

Thrillseekers

Breaking Ties (Above & Beyond's Analogue Haven Remix)

OceanLab

Madness (I Prefer This Mix)

Bart Claessen & Dave Schiemann

Miracle (Above & Beyond Club Mix)

OceanLab
30 Songs, 2 Hours 38 Minutes
Released:

Oct 7, 2008

℗ 2008 Anjunabeats, a division of Involved Productions Ltd, under exclusive license in North America to Ultra Records, Inc.
Ratings and Reviews
Another amazing set from A&B
Lately, these guys seem to do no wrong-this is a FANTASTIC collection of trance. Put on a good set of headphones, turn the lights off, and listen repeatedly-I guarantee you will hear new things every time you listen.

A & B have made very few bad choices over the past few years and this album is more proof. There is not a BAD song here-though I could have done without ANOTHER version of "Not a lot left". The Signalrunners version of "Meet Me in Montauk" is simply amazing, as is the Mat Zo "Redefined", Joonas Hahmo's "Cocktail Bar" and the A & B Club mix of "Miracle".

If you already love Anjunabeats, this should already be in your collection. If you are new to trance, I can't think of a better place to start.

PS-Check out the weekly "Trance Around the World" Podcast here on iTunes-2 hours each week and it is FREE.
The best in the business strike again
These guys know what they're doing. Everyone release in this series has been great and Vol. 6 is no exception. Just an astoundingly good mix. I have an extensive trance selection and nothing gets more air time than these guys.

Fan of the genre, you're happy. New to the scene? Can't go wrong with any release in the series, but Vol. 6 certainly would be a great place to start. Honestly can't say enough good things about Above and Beyond.

Favorite tracks so far - Meet me in Montauk, Cocktail Bar, Fake Awake, City Lights and Miracle
Excellent
Great compilation. You can listen to this over and over.