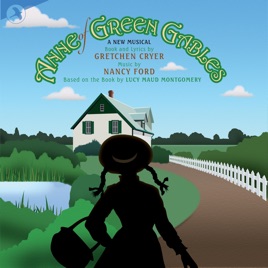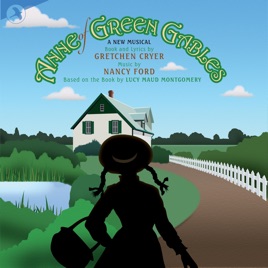 Anne of Green Gables (Original Off Broadway Cast)
TITLE
TIME

Piper Goodeve, Erick Devine, Bethe B. Austin, Heather Macrae & Michael Mendiola

5:14

Bethe B. Austin, Piper Goodeve & Erick Devine

4:07

Piper Goodeve, Bethe B. Austin & Erick Devine

4:37

Heather Macrae, Piper Goodeve, Alison Faircloth & Michael Mendiola

2:58

Piper Goodeve & Erick Devine

1:58

Jessica Grove & Piper Goodeve

4:01

The Use of the Colon / Two Weeks

Michael Mendiola, Piper Goodeve, Drew Gehling, Jessica Grove & Alison Faircloth

6:17

It Was Not Because of Gilbert Blythe

Piper Goodeve & Jessica Grove

3:26

Heather Macrae, Alison Faircloth, Bethe B. Austin, Piper Goodeve & Erick Devine

3:00

Jessica Grove, Piper Goodeve, Erick Devine & Michael Mendiola

2:43

It's the Strangest Thing (Reprise)

Heather Macrae, Alison Faircloth & Michael Mendiola

0:46

First Day At the Academy / It's Nice to Know

Piper Goodeve, Drew Gehling, Alison Faircloth, Erick Devine & Bethe B. Austin

4:51

Michael Mendiola

1:18

Erick Devine & Piper Goodeve

1:07

Around the Bend (Reprise)

Bethe B. Austin, Piper Goodeve & Jessica Grove

1:29

Making Up for Lost Time (Reprise) / Finale

Drew Gehling & Jessica Goodeve

3:30
16 Songs, 51 Minutes

℗ 2009 JAY Productions Ltd.
LOVE IT!
At first I was not very sure about buying this, because there were no revews! But, I did! And am so happy I have! It was a great, and is not just songs, but the singers talk as well, putting it in the format of a play! I really enjoyed this album, as I think any Anne of Green Gables fan would!

If you are not sure about getting the album at first, I sugjest you buy the single "Making for Lost Time"!

Once you hear that song you will want the whole album! Enjoy!