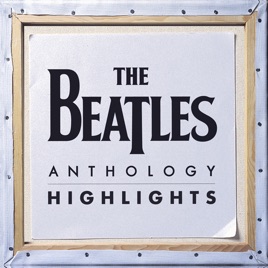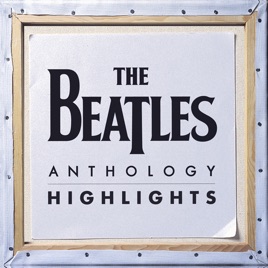 | | TÍTULO | DURACIÓN |
| --- | --- | --- |
| | | 4:25 |
| | | 2:55 |
| | | 2:26 |
| | | 2:56 |
| | | 2:48 |
| | | 2:10 |
| | | 2:47 |
| | Kansas City / Hey-Hey-Hey-Hey! | 2:46 |
| | Eight Days a Week (Complete) | 2:47 |
| | | 2:53 |
| | | 2:34 |
| | | 3:14 |
| | Strawberry Fields Forever (Take 1) | 2:34 |
| | | 3:30 |
| | | 3:18 |
| | | 3:22 |
| | | 2:49 |
| | | 3:04 |
| | | 2:30 |
| | | 2:38 |
| | While My Guitar Gently Weeps | 3:27 |
| | The Long and Winding Road | 3:41 |
| | | 3:54 |
23 canciones, 1 Hora, 9 Minutos

℗ 2011 The copyright in this compilation is owned by Apple Corps Ltd/EMI Records Ltd
First review!!
Beatles are not that good
Acerca de The Beatles
Los Beatles fueron la banda más importante e influyente de la era del rock. No contentos con ser el primer grupo británico en alcanzar el éxito mundial, su insaciable creatividad los llevó a evolucionar a pasos agigantados de disco a disco, adelantándose a todos sus contemporáneos y abriendo infinidad de avenidas para el futuro de la música sin jamás perder su inmensa popularidad. La magia del cuarteto residía en el extraordinario talento compositivo de John Lennon y Paul McCartney, y en menor medida de George Harrison, y en la exuberante alegría que trasmitía su música, personificada por el inefable Ringo Starr. Entre 1963 y 1970 editaron 12 álbumes y numerosos sencillos, todos indispensables. Su impacto transcendió la música hasta convertirlos en íconos de la cultura e historia del siglo XX.
ORIGEN

Liverpool, England

SE FORMÓ EN

1957
Otros usuarios también compraron
Ver todo