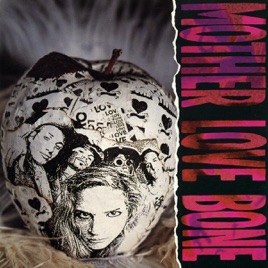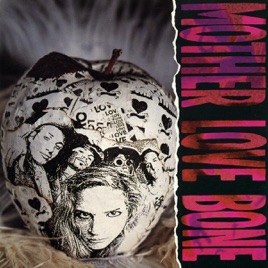 13 Songs, 57 Minutes
Released:

Jan 1, 1990

℗ 1990 The Island Def Jam Music Group
Ratings and Reviews
not like anything else
i've owned this cd since it came out in 1990...never fails to blow me away every time i listen too it. words can't describe this cd......just buy it!
agree
this record is undescibale u must buy, the lyrics are unheard of, this kid would have ruled the music industry. cant say enoff about it so i leave u with this......................
the rock world needed Andy Wood.
if you're a pearl jam fan, it's good to know their roots by getting this album. their Ten album was but a glimpse of the type of glamour and grace that andy wood's sound gave mother love bone. unfortunately, the cd was poorly engineered; if you can get your hands on an original vinyl pressing, i would recommend grabbing it for whatever the price is and listen to it… only there can you really feel the sound of stone's genius on guitar.
About Mother Love Bone
Before Pearl Jam, there was Mother Love Bone. Future Pearl Jam members Stone Gossard (guitar) and Jeff Ament (bass) were founders of this Seattle-based glam/punk outfit, which was fronted by flamboyant singer Andrew Wood. But despite countless accolades from the press and their peers, the group's career was cut short before it could truly blossom due to tragedy.

Both Gossard and Ament had previously been members of Seattle garage rockers Green River (a group that also included future Mudhoney members Mark Arm and Steve Turner), and after the group's breakup in 1988, the guitarist and bassist stuck together, looking to form a group more akin to the arena rockers of their youth (Kiss, Aerosmith, Led Zeppelin, Queen, etc.). Joining Gossard and Ament was drummer Greg Gilmore, second guitarist Bruce Fairweather, and the aforementioned Wood on vocals. Wood (who was previously known as Landrew the Love Child as a member of another Seattle outfit, Malfunkshun) was the complete opposite of the prototypical Seattle frontman as he patterned his look and vocal style after such renowned frontmen as Freddie Mercury, Paul Stanley, and Marc Bolan. But although the group had a few similarities to the then-flourishing glam metal scene, their sound was tougher and more rooted in classic rock than their soon-to-be disposable glam contemporaries.

The group created a buzz from the get-go as the quintet inked a deal with Polygram shortly after forming and were given their own label, Stardog, resulting in the release of the six-track EP Shine in 1989. The year was spent touring and plotting their full-length debut, which was eventually completed by the end of the year, with a projected release in spring of 1990. Expectations for the disc were high and sensing this, Wood wanted to be at his best, so the singer checked himself into a rehab center to try and conquer an addiction to heroin. But on March 16, 1990, Wood was found by his fiancée unconscious in his bed, having overdosed on the drug. Despite efforts to revive him, Wood was eventually pronounced dead three days later. Devastated, the group called it quits as the resulting album, Apple, was issued several months later in the fall of 1990.

Gossard and Ament slowly worked their way back into music, as they joined up with Soundgarden members Matt Cameron and Chris Cornell (the latter a good friend and former roommate of Wood's) to record a pair of songs that Cornell had penned for the late singer. But the sessions soon took on a life of their own and a full album's worth of tunes was recorded, issued as a self-titled release in 1991 under the name of Temple of the Dog (a phrase from one of Wood's lyrics). The album also saw contributions from guitarist Mike McCready and singer Eddie Vedder, two musicians whom Gossard and Ament had been jamming with, soon resulting in the formation of Pearl Jam. With both Soundgarden and Pearl Jam enjoying massive commercial success in 1992, Temple of the Dog enjoyed a second wind on the charts and became a sizeable hit, as interest in Mother Love Bone perked up as well. Sensing this, Polygram reissued both Shine and Apple together, as well as a home video Love Bone Earth Affair. In addition, the epic Mother Love Bone song "Chloe Dancer/Crown of Thorns" was included on the hit soundtrack to the movie Singles the same year. Besides Gossard and Ament, the other surviving members of Mother Love Bone have subsequently issued recordings as part of other bands as well (Fairweather with Love Battery and Gilmore with a host of others, including Carrie Clark, Doghead, etc.).

In 2016, the legacy of Mother Love Bone was celebrated with the triple-disc set On Earth as It Is: The Complete Works. ~ Greg Prato
GENRE

FORMED

1988