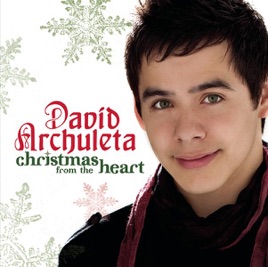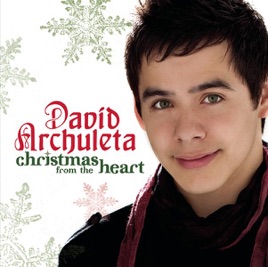 TITLE
TIME

Angels We Have Heard On High

Have Yourself a Merry Little Christmas (feat. Charice Pempengco)

David Archuleta & Charice Pempengco

I'll Be Home for Christmas
13 Songs, 56 Minutes
Released:

Oct 12, 2009

℗ 2009 RCA/JIVE Label Group, a unit of Sony Music Entertainment
Ratings and Reviews
Joyful, joyful!
David Archuleta's Christmas From The Heart is one of the most beautiful holiday albums to come out in a long time. Pairing Archuleta's famously awe-inspiring vocals with lush, swelling arrangements, the tracks flow from passages of quiet reflection to vistas of sweeping majesty, always noble, always heartfelt. A grand release for everyone regardless of race, language or religion.
Wonderful renditions!
I don't celebrate christmas but the music is truly heart-touching. Your interpretations of the music are great and gives deeper meaning to the season. This cold winter season is definately warmed by the music you share to us. The song "Have Yourself a Merry Little Christmas" with Charice had certainly added a greater touch to the song... and wow!!!... what a wonderful voice she's got! You both make good music. Thank you so much.
BEST THING I'VE EVER HEARD!!! HE WAS MADE FOR THESE SONGS!!!
OK i'm going to gloat here because no one seems to have stayed up uber late in America to review this GOD'S album!...although maybe i'm no long first as i write this review...anywho, i speak from the land down under (how ironic that i'm possibly first to review) and would just like to say DAVID YOU HAVE CREATED THE MOST MAGICAL BEAUTFIUL AMAZING ALBUM I'VE EVER HEARD!!!! Thank God there's a talented singer/song writer out there like David. This boy has opened my eyes to the greatness of music, a greatness i thought was long dead as pop artists continued to release typical songs of the same style, but David has brought something else to music entirely....GREATNESS!!!!

Now the rest of my holiday studying for the HSC will probably be ruined and my plans for study thwarted as his album will be calling me every spare moment i get...(most likely all the time). Thank you David for blessing us with such a PERFECT ELEMENTAL VIRGINAL PURE KIND GREAT album :D! The people of Australia want you to tour here...well i do...So you should! Congrats on another brilliant masterpiece!