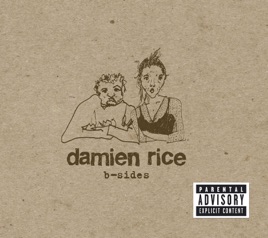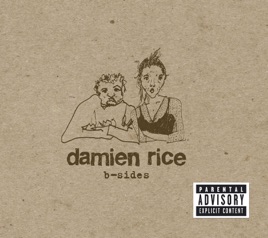 | | TITLE | | TIME |
| --- | --- | --- | --- |
| | | | |
| | | | |
| | Woman Like a Man (Live, Unplugged) | | |
| | | | |
| | | | |
| | | | |
| | | | |
7 Songs, 28 Minutes
Released:

Aug 3, 2004

℗ 2004 Damien Rice, under exclusive license to Vector Recordings/Warner Bros. Records Inc. in the U.S. and Canada.
Ratings and Reviews
B-sides reveals another side to O.
The B-sides album reveals another side of this artist. If you relished the romantic sentiment of "O," you may be nonplussed by the angry despair laced into the lyrics of each new song. He aims to reminisce about bitter relationships and doesn't elicit any forced anger in the process. Instead, this album pulls you with as much emotional force as "O" achieves. Regardless, if you enjoyed the songs "Cheers Darlin'," "I Remember," or "Prague," you'll certainly enjoy the B-sides.

Purchase songs 1-4 if you want to experience more of Damien's lyrical wrath. Purchase 5-7 if you adore his talent. In my opinion, you should purchase all of them. :)

A Different View of Damien
This album is suprising, especially following the mellow tones of O. Still, Damien doesn't disapoint. The sounds are more vulgar and honest, but the emotion remains the same. My personal favorite off of this album and possibly out of all of Damien Rice's songs is Lonelily, but all are very good, including The Professor. I would definately recommend purchasing this!
Beautiful.Creative.Damien
If you like Damien Rice, you will love this album. While "O" definitely gives you a very personal look at Damien Rice, this does so much more, with live versions, which he performs beautifully. Lonelily is a beautiful song. If you enjoyed "O" I don't see how you could go wrong with this album. After this, I'm looking around for another album!