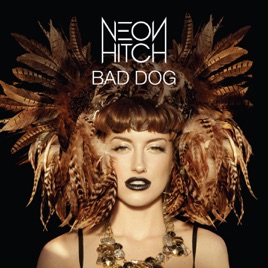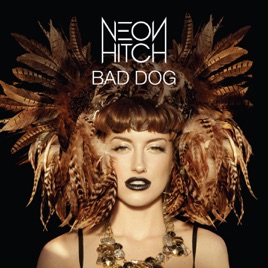 | | TITLE | TIME |
| --- | --- | --- |
| | | 3:13 |
| | Bad Dog (Discotech Remix) | 3:52 |
| | Bad Dog (Jason Nevins Remix) | 3:19 |
| | Bad Dog (DJ Chuckie Remix) | 6:02 |
4 Songs, 16 Minutes

℗ 2011 Reprise Records
Customer Reviews
The NEXT girl who will dominate pop!
I've been a fan of Neon for quite sometime and this song is amazing! Her vocals and style are so different you can't help but fall in love with her! I hope she gets HUGE in the music business. Love you Neon!
Now say a prayer cuz this is it...
The best debut single ever!
Neon Hitch is just AMAZING! Theres no other word to describe her. She is gonna be HUGE, she must be! And i will support her till the end! Love you Neon! @neonhitchbrasil
About Neon Hitch
British singer/songwriter Neon Hitch crafts edgy dance-pop with an arty flair that hints at her Bohemian upbringing. Raised in a family of circus performers, Hitch had performed as a trapeze artist and fire swinger throughout Europe by the time she was in her teens. After leaving home at age 15, Hitch traveled before settling in London to focus on her music career. Hitch cites a wide array of influences from hip-hop artists to rock bands, and electro-pop music to world sounds. She was signed to the Streets frontman Mike Skinner's label The Beats before it folded in 2007, and was subsequently signed to Warner Bros. by Kara DioGuardi in 2010. That same year, she made a guest appearance on 3OH!3's "Follow Me Down." In the studio for her intended debut LP Beg, Borrow and Steal, Hitch would work with Benny Blanco, Greg Kurstin, Sia, and Bruno Mars. However, the album would be plagued by delays. Nonetheless, she remained in the public eye with a spot on Gym Class Heroes' hit "Ass Back Home," as well as a pair of Billboard dance number ones, "Fuck U Betta" and "Gold," a track with rapper Tyga. By 2013, she announced that Beg, Borrow and Steal had been scrapped. She released the Happy Neon EP, which was followed by a mixtape, 301 to Paradise. She parted ways with Warner Bros. in 2014 and started fresh on a new effort titled Eleutheromaniac. Promotion for that album began with the singles "Yard Sale" and "Sparks," however Eleutheromaniac would also never see the light of day. Like before, she released another EP to tide over her fans, this one titled 24:00. Later that summer, she released "Pussy Power" and added vocals to the Cash Cash track "Devil," which also featured Busta Rhymes and B.o.B. In 2016, the third time proved to be the charm for Hitch: her official debut, Anarchy, was released in July and featured the single "Please." ~ Matt Collar & Neil Z. Yeung
ORIGIN

Nottingham, England

GENRE

BORN

May 25, 1986