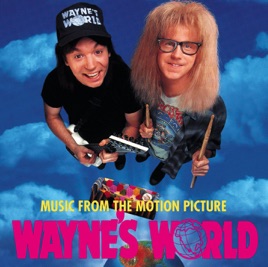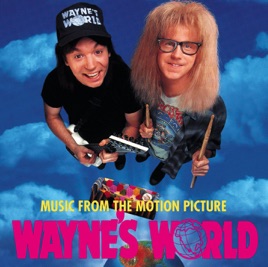 Wayne's World (Music from the Motion Picture)
Various Artists
TITLE
TIME
5:57

Hot and Bothered

Cinderella

4:16
5:04
4:25

Sikamikanico

Red Hot Chili Peppers

3:25

Time Machine

Black Sabbath

4:19

Wayne's World Theme

Wayne & Garth

5:14

Ballroom Blitz

Tia Carrere

3:30
3:18

Feed My Frankenstein

Alice Cooper

4:46

Ride With Yourself

Rhino Bucket

3:15

Loving Your Lovin'

Eric Clapton

3:54

Why You Wanna Break My Heart

Tia Carrere

3:32
13 Songs, 54 Minutes

℗ 1992 Reprise Records for the U.S. and WEA International Inc. for the world outside the U.S.
Ratings and Reviews
Party Time, Excellent!
It's one of the funniest movies, with some of the most awesome music, including some songs from Tia Carrere.
Party on!
BEST THING EVER!
oh dear lord! i love this best thing ever is the wayne's world theme!