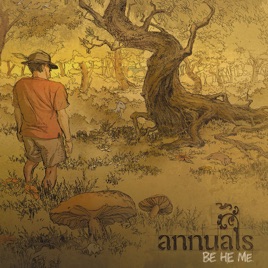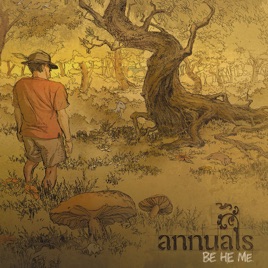 | | TITLE | TIME |
| --- | --- | --- |
| | | 3:43 |
| | | 3:46 |
| | | 5:46 |
| | | 3:18 |
| | | 3:54 |
| | | 3:04 |
| | | 4:35 |
| | | 4:05 |
| | | 2:36 |
| | | 2:31 |
| | | 5:15 |
| | | 7:05 |
12 Songs, 49 Minutes

℗ 2006 Ace Fu Records
Gorgeous
This is one of the most beautiful albums I've heard in a long time. Dynamic and explosive as well as delicate and delibrate. "Brother" has been on my playlist for a while and now I finally can say this about the full record: highly, highly, highly recommended.
!!!!!!!!!
wow, this album stunning. i can't believe it was written by a 19 yr old
A strong and enchanting debut
After a summer of buzz, Annuals deliver with a sweeping record that moves comfortably from soft and delicate finger-picked guitars to bombastic, electronic-twinged celebrations, often in the same song. In fact, it's the strange and unique mix of sounds and emotions that have kept me listening to this record for several months. Annuals mix up the traditional guitar-drums-bass-keyboard arrangement and create something that sounds distinctly their own: a little bit weird, very rhythmic, very catchy, and always filled with youthful energy and passion. Be He Me is consistently strong and engaging from the celebratory opener "Brother," to the gentle closing of "Sway." My favorite tracks: "Ida, My," "Complete or Completing" and "Carry Around," all of which sound nothing like each other. It's an unusually strong debut, check it out and you won't be disappointed.
About Annuals
Singer/songwriter Adam Baker, guitarist Kenny Florence, bassist Mike Robinson, guitarist Zack Oden, pianist Anna Spence, and drummer Nick Radford create the orchestrated, expansive indie rock of North Carolina's Annuals. Hailing from Raleigh, three of the band's members -- Baker, Florence, and Robinson -- began playing together in various bands during childhood. With the addition of Oden, Spence, and Radford, the musical collective was properly born in 2004. Annuals' spunky energy drew influence from the likes of Mike Patton, Brian Wilson, Paul Simon, Radiohead, and Aphex Twin, and the burgeoning group began attracting an audience with its live show, during which the bandmates would often swap instruments.

Stateside performances with Tapes 'n Tapes coincided the release of Annuals' debut album, Be He Me, which hit shelves in October 2006 courtesy of Ace Fu Records. The album made a sizable splash in the blogosphere, where Web-based publications like Pitchfork and Stylus Magazine applauded the group's orchestral pop. Meanwhile, European magazines like NME helped Annuals build a fan base overseas. A series of EPs followed, including two releases in 2007 and another (the engaging Wet Zoo) in 2008. That same year also saw the release of Annuals' second full-length release, Such Fun, which featured cover art by Bob Ross and production by Jacquire King. Another EP, Sweet Sister, appeared in 2010, intended to tide fans over while the bandmates worked on their third studio album, Count the Rings, which arrived later that year. The self-released Time Stamp followed in 2013. ~ MacKenzie Wilson
ORIGIN

Raleigh, NC

FORMED

2004