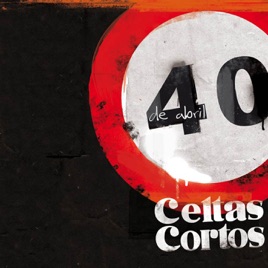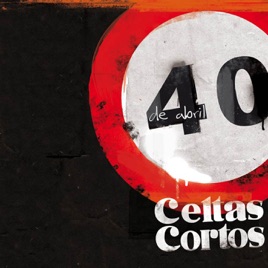 13 Songs, 47 Minutes
Released:

Sep 2, 2008

℗ 2008 Warner Music Spain, S.A.
About Celtas Cortos
Celtas Cortos are a Celtic rock band from Spain whose popularity spans multiple decades and whose music is eclectic, drawing from a wide range of styles. Some of the band's most well-regarded songs include "20 de Abril" (1991) and "Tranquilo Majete" (1993). Formed in 1986 in Valladolid, Spain, the band began its recording career in 1988 with a three-song contribution to the compilation album Así Es Como Suena: Folk Joven. While its lineup would undergo numerous changes over the years, at its inception the band included Jesús H. Cifuentes (aka Cifu; guitar, vocals), Nacho Castro (drums, percussion), Carlos A. Soto (flute, whistle, gaita), Goyo Yeves (flute, whistle, saxophone), Nacho Martín (keyboard), Luís M. de Tejada (violin), Óscar García (bass), César Cuenca (guitar), and Alberto García (violin, trombone). In 1989 Celtas Cortos made their full-length album debut with Salida de Emergencia, a collection of Celtic rock instrumentals. The band's second album, Gente Impresentable (1990), was the first to include the vocals and lyrics of Cifuentes. Throughout the remainder of the decade, the band released new albums regularly: Cuentame un Cuento (1991), Tranquilo Majete (1993), Vamos! (1995), En Estos Dias Inciertos (1996), Nos Vemos en los Bares (1997), El Alquimista Loco (1998), and Tienes la Puerta Abierta (1999). After the turn of the century, a couple compilations were released prior to the departure of Cifuentes from the band in 2002, this following the departure of César Cuenca in 1993 and Nacho Martín in 1996. Celtas Cortos subsequently regrouped and released a couple albums (C'est la Vie [2003], Celtificado [2004]) before Cifuentes rejoined the band for the 20th anniversary double-disc effort 20 Soplando Versos (2006). The follow-up album, 40 de Abril (2008), proved especially popular, debuting within the Top Five of the Spanish albums chart. ~ Jason Birchmeier
ORIGIN

Valladolid, Spain

GENRE

FORMED

1986
50 million songs.
Zero ads.
New subscribers only. Plan automatically renews after trial.