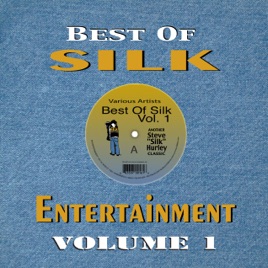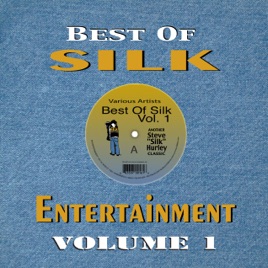 Best of Silk Entertainment, Vol. 1
Various Artists
TITLE
TIME

The Word Is Love (Silk's Anthem 12") [Featuring Sharon Pass]

Sharon Pass, Steve "Silk" Hurley & The Voices of Life

8:58

He Loves Me 2 (Silk's 12")

CeCe Peniston

8:42

Higher (Silk's Original 12") [Featuring Rickey Dillard's New G.]

Rickey Dillard's New G. & Vernessa Mitchell

6:52

The Glow of Love (Silk's 12" Pt. 1&2)

Greg Gibbs

10:28

Nobody Else (Silk's Radio Edit)

CeCe Peniston

4:29

Free (Silk's Anthem 12" Mix)

Sevyyn

10:08

Go Down Moses (Featuring Sharon Pass) [Kelly's Original Mix]

Kelly G. & Sharon Pass

9:41

He Is Lord (St.Mark's Park Mix 12" Edit)

Viola

7:59

He Loves Me 2 (Paul Johnson's Vocal Dub)

CeCe Peniston

8:44

Stop Playin' (SilkMix.com House Mix)

SilkMix.Com vs. The 2 Live Crew

5:15

Jack Your Body 2000 (Long 12" Version)

Steve "Silk" Hurley

6:59
11 Songs, 1 Hour, 28 Minutes
Released:

Apr 1, 2006

℗ 2006 Silk Entertainment Records
Ratings and Reviews
Pure House
Good tracks, good soulful vocals, The SilkMan Is Back..........
Baby you STILL da MAN
I remember when you use to spin on WBMX! and yooooo your beats are STILL SILKY AND SMOOTH IF YOU ARE A CHICAGO HOUSE FAN THIS IS A MUST HAVE!!! HEY STEVE WHEN ARE YOU GOING TO RELEASE THE MIXES YOU DID WITH JAMIE PRINCIPLE ON VOCALS ILL DIE A HAPPY DEATH WHEN YOU RELEASE THOSE!
A must have for House heads!
This should have been available years ago. These are classic cuts! Steve "Silk" Hurley is a Chicagoland Legend.