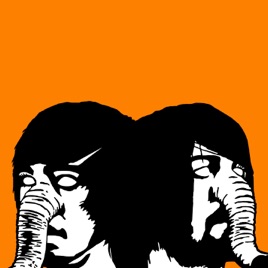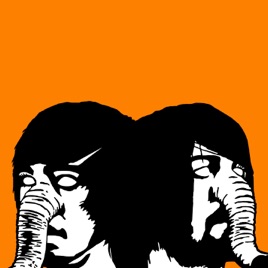 1 Song, 2 Minutes
Released:

Mar 29, 2005

℗ 2005 Atlantic Recording Corporation for the United States and WEA International Inc. for the world outside of the United States
Ratings and Reviews
DFA1979's Third Best song
This is a good track and you will like it if you are a fan of Queens of the Stone Age. Blood on our Hands and Romantic Rights are better though... I suggest buying this song.
The answer to boring rock
DFA is definetly not for the faint of heart. They are worth the buy, because they are so unique and talented; hard to believe it's only two of them. And this single does not dissapoint, and check out they're live i-tune sessions as well. Can't wait for they're next album or single!!!
Rocking.........
Buy this if you are intrested in DFA1979'S music. If you like it buy You're a woman, I'm a machine
About Death from Above 1979
The high-energy, high-volume duo Death from Above 1979 made an immediate splash upon their debut in 2004 with You're a Woman, I'm a Machine. Bassist/synth player Jesse F. Keeler and drummer/vocalist Sebastien Grainger both hailed from Toronto, where they met and formed Death from Above in 2001. (The "1979" tag was added later, following a legal spat with the U.S.-based music collective DFA.) Without a guitarist -- or any other bandmember for that matter -- Keeler and Grainger were free to push their rhythmic sound as far as it would go, and they eventually arrived at a severely overdriven rush of punk, hard rock, and dance music influences held together with high volume. After issuing a few initial singles, Death from Above 1979 released You're a Woman, I'm a Machine in 2004 and never looked back, touring alongside such high-profile bands as Nine Inch Nails and Queens of the Stone Age and generally making a sweaty, shirtless racket wherever they went Romance Bloody Romance, a collection of You're a Woman remixes, appeared in October 2005 before Keeler and Grainger officially announced their disbandment the following August, as the two had apparently grown apart over the recent years. Keeler went on to work with producer Al-P in MSTRKRFT, while Grainger launched a solo career under the moniker Sebastien Grainger & the Mountains. In late 2010, the duo reconnected on a personal level, then in February 2011 they officially announced that they had re-formed the band. After a comeback set on the main stage at 2011's Coachella Festival, the duo began playing regular shows over the next few years. The summer of 2014 saw them release their first single in nine years, "Trainwreck 1979," which was quickly followed in the autumn by their second album, The Physical World, which was produced by Dave Sardy and reached the Top 40 of the album charts. Keeping to a quicker work schedule, the band returned in 2017 with a shortened name, Death from Above; a U.S. tour that included a stop at Riot Fest; and a new single, "Freeze Me." ~ Johnny Loftus
ORIGIN

Toronto, Ontario, Canada

GENRE

FORMED

2000