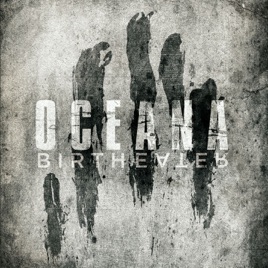 | | TITLE | | TIME |
| --- | --- | --- | --- |
| | | | |
| | | | |
| | | | |
| | | | |
| | | | |
| | | | |
| | | | |
| | | | |
| | | | |
| | I Came As Dust (I Left As Dust) | | |
| | | | |
| | Devil Walk, God Walk (Heaven Walk, Hell Walk) | | |
12 Songs, 46 Minutes
Released:

May 26, 2009

℗ 2009 Rise Records
Ratings and Reviews
Think outside the box.
If you think screamo, post-hardcore music needs some new material, Birth.Eater is for you.
A True Peice of Art
Oceana is one of those few bands that can actually produce music that has soft melodies, tight screams, even tighter clean vocals, and catchy breakdowns. But they don't just mix a bunch of stuff together and hope it sounds good, they execute every note perfectly, and it just flows right. Best songs are Dead Speaker, Family Disease, Boa, Boneworks, and The Abortion Plan.
Wanting to know...
I was curious... Since I just stumbled across this band: Is the totally compressed recording a part of their sound? The fake sounding drums where the snare sounds the same as the bass, and the almost buried guitar tone with a final mix that makes every instrument sound as if the mid range frequencies on the board are turned all the way down? The songs are nice, but its over-produced to the MAX and it sounds like it was mixed by someone who likes flat drums.
About Oceana
The members of St. Petersburg, FL's Oceana started their band while still in their teens, inspired by moody, effects laden post-hardcore bands like Sparta, Saosin, and Misery Signals. After looking all the way across the country for their Washington State-bred singer, Keith Jones , guitarist/vocalist Alex Schultz, guitarist Jack Burns, bassist Robbie Davis, and drummer/vocalist James O'Brien, signed to Rise Records and began working on their debut album, The Tide, release in March of 2008. ~ Eduardo Rivadavia
ORIGIN

St. Petersburg, FL

GENRE