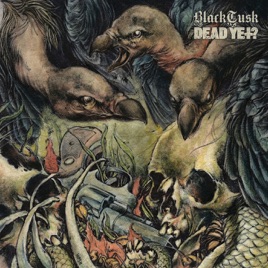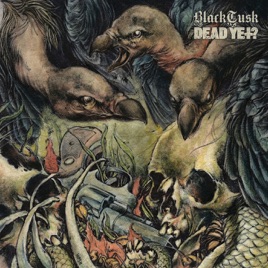 4 Songs, 11 Minutes
Released:

Dec 20, 2012

℗ 2012 Black Tusk / Dead Yet?
About Black Tusk
Emerging onto the metal scene from Savannah, Georgia in 2005, Black Tusk specialize in a brand of sludgy metal they call "swamp metal." The band, consisting of members Andrew (guitar/vocals), Athon (bass/vocals), and James (drums/vocals), combines the drive of fellow Savannah residents Baroness with the thick and murky stoner sludge of High on Fire. In 2005, the band self-released its first demo, Demos and the Demons, as well as the album When Kingdoms Fall, which was released on Wrecked Signal. Two years later, they self-released another album, The Fallen Kingdom, and kept their prolific release schedule going the following year with Passage Through Purgatory, released on Hyperrealist Records. Taking what for them was a long break from recording, Black Tusk gained attention through tours with bands like Weedeater, Pentagram, and Eyehategod. The band eventually signed to Relapse, and in 2010 released their first album through the label, Taste the Sin, featuring cover art from Baroness singer John Baizley. The band's sophomore long player, Set the Dial, dropped just one year later, and was followed by a pair of EPs, Tend No Wounds and the digital-only Vulture's Eye, in 2013 and 2014, respectively. Sadly, in November 2014, bassist Athon succumbed to injuries sustained in a motorcycle accident. After some soul searching, the band tapped longtime friend and veteran musician Corey Barhorst to take over bass duties, and in 2016 they released their much anticipated third full-length outing, Pillars of Ash. ~ Gregory Heaney
ORIGIN

Savannah, GA

GENRE

FORMED

2005
Millions of songs.
Zero ads.
New subscribers only. Plan automatically renews after trial.