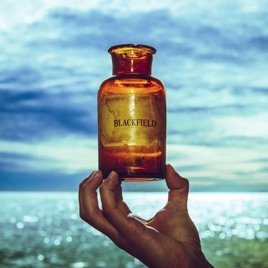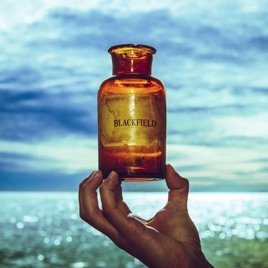 | | TITLE | TIME | PRICE |
| --- | --- | --- | --- |
| | | 1:36 | $1.29 |
| | | 3:39 | $1.29 |
| | | 3:58 | $1.29 |
| | | 2:55 | $1.29 |
| | | 3:08 | $1.29 |
| | | 3:27 | $1.29 |
| | | 3:25 | $1.29 |
| | | 3:31 | $1.29 |
| | | 3:56 | $1.29 |
| | | 2:40 | $1.29 |
| | | 4:02 | $1.29 |
| | | 3:50 | $1.29 |
| | | 4:31 | $1.29 |
13 Songs

℗ 2016 Kscope, a division of Snapper Music plc
Customer Reviews
great but not as the old ones
i love you , underrated band 😭 , alot of songs to remeber
Fantastic!
I love this record. I'm not sure I love it as much as Blackfield Self titled, and ii, but it's still fantastic!!

Lush orchestrations! Relaxing songs that will break your heart. Good stuff! This band needs more exposure. One of the best releases of 2017 so far!

Also check out vocalist Steven Wilson's new solo record "To The Bone" (and all the other ones), and all his releases singing for Porcupine Tree. The man is a musical genius, and all his projects are amazing, and diverse. Enjoy!
About Blackfield
Blackfield began as a collaboration between multi-instrumentalist and Porcupine Tree leader Steven Wilson and controversial Israeli pop star Aviv Geffen. After years of mutual admiration, the pair met to discuss a set of concert appearances in 2000 and, further drawn together by their similar interests in the classic rock albums of the '60s and '70s, wound up composing their first song under the Blackfield moniker. It would be another year before they reconvened in a Tel Aviv studio, and their plans to cut an EP soon ballooned into an 18-month period of sporadic writing and recording sessions, finally capped off, after further delays, by the release of Blackfield's eponymous debut by Koch Records in early 2005. A second album, recorded in a relatively short six-month burst of activity and titled Blackfield II, followed in 2007. Concert recording NYC: Live in New York City was issued as a DVD that year, with a CD/DVD release following in 2009. After this, Wilson's other commitments began to take precedence, and more of the songwriting duties were handed over to Geffen, as reflected in the title of the third album, Welcome to My DNA, released in 2011. With Wilson's decision to focus on his solo career, his input was reduced to that of contributor rather than full collaborator for the band's fourth album, Blackfield IV. Released in August 2013, the album -- which featured vocal contributions from ex-Mercury Rev frontman Jonathan Donahue and Brett Anderson of Suede -- more closely resembled Geffen's poppy solo output, but with its epic string arrangements, it never entirely lost sight of the '60s psychedelia that had so influenced Wilson's progressive work. Wilson was present for Blackfield's 2014 European tour, but he quit the project after the tour's conclusion. However, in 2015 it was announced that Geffen and Wilson -- along with producer Alan Parsons -- were working on material for Blackfield V. Initially intended for a December release the following year, it actually appeared in January 2017. ~ Eduardo Rivadavia & John D. Buchanan