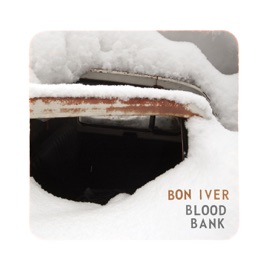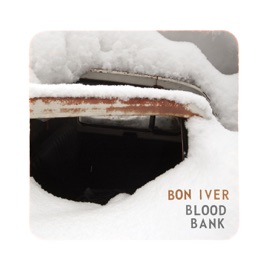 | | TITLE | | TIME |
| --- | --- | --- | --- |
| | | | 4:45 |
| | | | 2:40 |
| | | | 4:43 |
| | | | 4:45 |
4 Songs, 16 Minutes
Released:

Jan 20, 2009

℗ 2009 Jagjaguwar
Ratings and Reviews
takes me to a whole diff lvl !
sweq so much sweq just so much
Therapeutic to say the least
Blood Bank kicks off with the title track, ushering in a calm, uplifting mood. "Beach Baby" slowly eases off the uptempo "Blood Bank" and brings a slightly mournful tone to the EP. Minimal lyrics reflecting on an encounter with a past lover at a beach allow for the listener to recall their own memories of young lust and youthful romance. "Babys" begins with semi-melodic, semi-chaotic piano that somehow sounds comforting, although the sharp hitting of the keys creates a hectic background to Vernon's perfectly imperfect falsetto. The song entails a confession of summer love. Vernon uses summer as metaphor for new life, while explaining his woman's and his own romance.The closing track, "Woods", takes the listener to Vernon's cabin in the woods, where he wrote his "For Emma, Forever Ago" album. He takes you through the mind of a troubled man who wants to "slow down the time" to be able to feel emotion for a longer, more meditated amount of time. There isn't enough time for him to get it all out without missing out on the other aspects of life. His gorgeous, layered, and occasionally auto-tuned (for effect only) vocals are all you hear. Truly a man pouring his heart into his music.

All in all, Blood Bank is an excellent EP for anyone interested in delving into their own memories, mind, and buried emotions. This experience gives the listener new perspectives, and allows them to heal old wounds along with the artist, almost as if they're going through it all together.
About Bon Iver
Appearing seemingly out of nowhere, Bon Iver's debut album, For Emma, Forever Ago, became one of the landmark albums of the late-2000s indie folk sound. Singer/songwriter Justin Vernon's spare sound and pure vocals caught the attention of people looking for something folky, yet not folksy in any way. Further albums refining and shifting their sound bolstered the band's popularity and widened their fan base, earning them a famous fan (and future collaborator) in Kanye West.

Justin Vernon began recording under the nom de band Bon Iver following the breakup of DeYarmond Edison, an indie folk group similar in tone and manner to Iron & Wine, Little Wings, and -- to a certain extent -- Bonnie "Prince" Billy. Vernon's solo project took DeYarmond Edison's introspective, folky sound and embellished it with quirky orchestral touches that nodded to Sparklehorse and the drifty optimism of the Flaming Lips. Vernon moved back to Wisconsin the winter following DeYarmond's demise, setting up camp in a remote cabin in the north woods for three months. It was a hugely generative period for Vernon; writing and recording songs in 12-hour bursts, he found himself with a nine-song debut album by spring. He dubbed the project Bon Iver (an intentional misspelling of the French for "good winter"), and the disc, For Emma, Forever Ago, was released on Jagjaguwar in early 2008.

Joined in his live shows by Sean Carey, Vernon toured throughout the eastern U.S. and Canada throughout the remainder of the year, sharing the stage with like-minded singer/songwriter Elvis Perkins. As the year progressed, the album became quite popular with both the buying public and critics, eventually landing on a number of "best of 2008" year-end lists. In January 2009, Bon Iver returned with an EP of old and new songs titled Blood Bank. One of Vernon's fans turned out to be Kanye West, who brought him to Hawaii later that year to add vocals to a couple tracks on West's 2010 album, My Beautiful Dark Twisted Fantasy. When it came time to return to Vernon's own music, he continued stretching his legs by composing orchestral, lushly arranged folk songs that turned their back on For Emma's intimate sound. The new tunes were released during the following summer as Bon Iver. It received generally positive reviews, topped the charts in several countries, and hit number two in America. In February 2012, Bon Iver won two Grammy Awards: Best Alternative Album and Best New Artist.

After a year of touring, Vernon dropped a bombshell, stating in an interview that Bon Iver was "winding down" and he'd be working on other projects instead. The first of these was his blues-based group, the Shouting Matches, who played a set at 2013's Coachella festival. Later that year another of his bands, Volcano Choir, released their second album, Repave, and Vernon appeared on Kanye West's Yeezus. It turned out that Bon Iver wasn't as wound down as it seemed and sporadically surfaced over the next couple years, with the band providing a cover of Peter Gabriel's "Come Talk to Me" on the singer's 2013 album, And I'll Scratch Yours, and landing the new song "Heavenly Father" on the soundtrack to the 2014 film Wish I Was Here. After yet another statement saying that Bon Iver wasn't working on anything new, the band appeared at the festival Vernon co-curated with the National's Aaron Dessner, Eaux Claires Music & Arts Festival, and performed two new songs.

Finally, in early 2016, Vernon went on record saying Bon Iver was actually still happening and a new album was in the works. Before that could happen, Vernon showed up on James Blake's March album, The Colour in Anything, co-writing a song. At the 2016 Eaux Claires Music & Arts Festival held in August, Bon Iver played a set made up of all new songs and the next day announced a new album, 22, A Million. It was released on Jagjaguwar in September of 2016 and mostly eschewed Vernon's beginnings in favor of a chopped-up, dramatic indie folktronica sound. ~ Margaret Reges
ORIGIN

Eau Claire, WI

GENRE

FORMED

2007