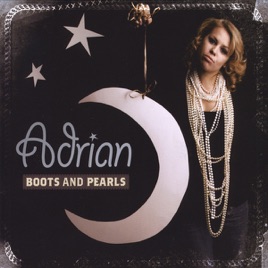 14 Songs, 56 Minutes
Released:

Nov 5, 2009

℗ 2009 Adrian
About Adrian
Adrian is the professional name of the chart-topping Spanish singer Adrian Martin Vega. Born with hydrocephalus (commonly known as "water on the brain") and congenital malformations of his hands, his parents were given little to no hope he would ever live a remotely "normal" life outside a vegetative state.

Adrian began vocalizing to the radio while in the cradle. He learned to sing before he could speak properly. He sang not only at home, but in public places. As a toddler he would sing in his mother's shopping cart. Later, he would take a wooden box and a toy keyboard and sing on the street and at malls. His parents sought out surgeries to correct the malformations of his hands — 15 in all — with some success.

At the age of eight, he insisted that his mother enter him in a talent contest at a local mall. He won. A year later, he and his older sister made a video singing a duet of "Qué Bonito" and posted it to YouTube. It logged over 60 million views and he became an internet sensation. Adrian's Facebook page garnered hundreds of thousands of followers. Latin music superstars such Alejandro Sanz saw the video and were deeply moved. He appeared at Telethon Chile 2015 and won over an audience of millions. Signed to Sony, he cut his debut album, Lleno Da Vida, a 14-track collection of popular songs sung in duets with a host of Spanish recording artists including Rosario, Nina Pastori, and Jose Luis Perales. The first single, "90 Minutos" with India Martinez, landed in the Top Five on the airplay charts. The full-length, released in April of 2016 when Adrian was 11, hit the top spot on the Spanish album charts.
HOMETOWN

Malaga, Spain

GENRE

BORN

2005
45 million songs.
Three months on us.
New subscribers only. Plan automatically renews after trial.