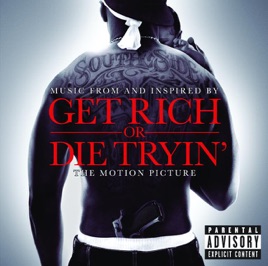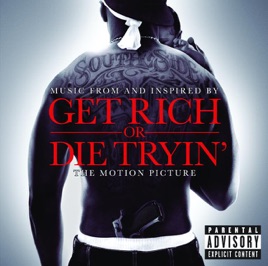 Get Rich or Die Tryin' (Music from and Inspired By the Motion Picture)
Various Artists
18 Songs, 1 Hour 5 Minutes
Released:

Nov 8, 2005

℗ 2005 G Unit/Interscope Records
Ratings and Reviews
8 Mile - 50's Style
50 Cent's career is starting to look identical of Eminem's. After two multi-platinum albums each of them both released movies somewhat based on their lives. Eminem's movie, 8 mile, was lead by the songs LOSE YORSELF, 8 MILE, and RABBIT RUN, while 50's movie, Get Rich or Die Tryin', was lead by HUSTLA'S AMBITION, WINDOW SHOPPER, and HAVE A PARTY. The only disappointment was that Get Rich or Die Tryin' didn't have a track by Eminem, who is showing signs of retiring (Greatest Hits Album, not appering on collaborations, and showing no signs of releasing another album), while 50's track on 8 Mile, Wanksta, really helped to make 50 popular. Anyway, this album is even better than 8 mile, because 50's flow shows no signs of letting up, and he even seems to be getting better. 50 will be around fro a long time, expect his next album to be the best yet. GGG G-UNIT!!!
good album all around...alot of g-unit haters but if it's hot you cant stop it
well for me this album is pretty good for a "SOUNDTRACK" everyone talks about how he's sings on the tracks but how many times can he say he's going to kill someone or shot someone....it's getting old....and everyone talks about diamonds,bling-bling etc.... this album is a good mix....of both , and after i saw the movie on late night perview the music fit's well the acting is better then everyone thinks... all i have to say about 50 is right place and the right time...BIG up to G-unit
GGG G Unit!!!
Typically great 50 Cent, showcasing some of the newest members to the G Unit crew plus all the usual suspects. Can't wait to get out and see the movie!!!