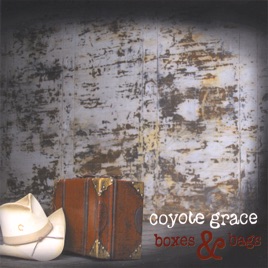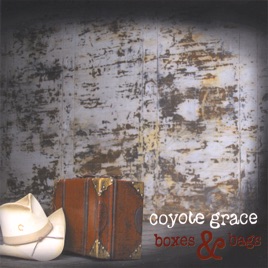 12 Songs, 1 Hour 9 Minutes
Released:

Feb 1, 2007

℗ 2006 Mile After Mile Records
Ratings and Reviews
you won't be disappointed
Just started listening to this duo. I haven't stopped listening to it in the last two days. Intelligent lyrics, amazing vocals and a lot of soul.
Hands down, amazing.
This is an album that I feel gratefully honored to have. Coyote Grace is a flawless duo, without any equal. Boxes & Bags is their love child. Joe Stevens and Ingrid Grace have beautifully crafted an album that is the stuff of legend, something to be appreciated well beyond their years.

There is passion and history in Joe's voice, there is melody in Ingrid's fingertips and together, they have created something that I just cannot put down.
My personal favorites are "A Guy Named Joe", "Forever's Song", "Ghost Boy" and "Bullet In a Gun" but all of the others are a close runner-up.

I cannot get enough Coyote Grace.
And, each song could never be overplayed in my house.
Boxes & Bags is the soundtrack to a passionate, peaceful life.

See this band live!
Just caught Coyote Grace in Des Moines, and they blew me away. I'm from Austin, TX, live music capital, and I've never been so entranced at a show. Joe's voice sounds even better in person, and they're both very personable and entertaining. Can't wait for their live album, coming soon!