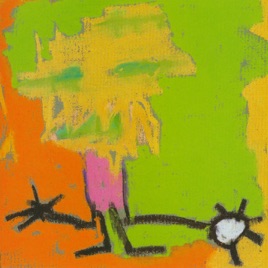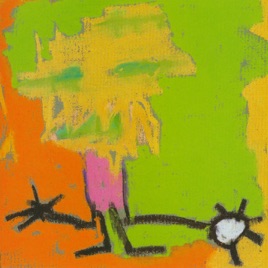 | | TITLE | | TIME |
| --- | --- | --- | --- |
| | Is There Anybody Here That Love My Jesus | | |
| | | | |
| | | | |
| | | | |
| | | | |
| | Strance Of The Spirit Red Gator | | |
| | | | |
| | | | |
| | | | |
| | | | |
| | | | |
11 Songs, 54 Minutes
Released:

Oct 15, 1996

℗ 2006 Gramavision Inc.
About Medeski, Martin & Wood
A group that effortlessly straddles the gap between avant-garde improvisation and accessible groove-based jazz, Medeski, Martin & Wood have simultaneously earned standing as relentlessly innovative musicians and as an enormously popular act. Emerging out of the New York downtown scene in the early '90s, MMW soon set out on endless cross-country tours before returning home to Manhattan to further refine their sound through myriad influential experimentations. Each of the musicians -- keyboardist John Medeski, drummer/percussionist Billy Martin, and bassist Chris Wood -- had crossed paths throughout the '80s, playing with the likes of John Lurie, John Zorn, and Martin mentor Bob Moses. In 1991, the trio officially convened for an engagement at New York's Village Gate. Soon, the group was rehearsing in Martin's loft, writing, and then recording 1992's self-released Notes from the Underground. As the group began to tour, escaping the supportive though insular New York music community, Medeski -- a former child prodigy -- switched to a Hammond B-3 organ rather than a grand piano.

Gramavision released It's a Jungle in Here in 1993, which featured horn arrangements by future Sex Mob founder (and pan-scenester) Steven Bernstein. The medley of Thelonious Monk's "Bemsha Swing" and Bob Marley's "Lively Up Yourself" spoke volumes about what the band was attempting to accomplish. Friday Afternoon in the Universe, widely considered the band's breakthrough record, further continued the push toward groove-oriented accessibility, a move that peaked with the group's 1996 Rykodisc debut, Shack-Man (recorded entirely in the band's practice shack in the Maui jungle). By 1996, through a combination of endless touring and two widely circulated live collaborations with Phish, the group caught on in the burgeoning jam band scene, where they have continued to draw the bulk of their audience outside of New York.

Late in 1996, the group began a public return to its avant-garde roots, hosting a series of weekly "shack parties" at New York's Knitting Factory that featured collaborations with many musicians, including Vernon Reid and DJ Logic; the latter would soon become the group's unofficial fourth member. MMW issued the extremely free (and utterly beautiful) Farmer's Reserve on their own Indirecto imprint in 1997, a series of improvisations recorded at the Shack. Logic soon joined the band on the road, and MMW prepared to record Combustication, their first effort for Blue Note, as well as their first full-length collaboration with producer Scott Harding. In 2000, MMW truly came out as leaders with a pair of releases -- the live acoustic Tonic (recorded at the New York City club of the same name) and the electric The Dropper (recorded at the band's newly christened Shacklyn Studios in the trendy DUMBO neighborhood of Brooklyn) -- as well as an acclaimed Halloween performance at Manhattan's Beacon Theater. The Dropper featured Harding's gritty production, as well as appearances by Sun Ra alum Marshall Allen. In 2006, the group released Out Louder, an album that saw the trio collaborate with John Scofield. Their music was also featured on Grey's Anatomy.

Radiolarians I, the first of three loosely linked albums, appeared in the fall of 2008 on the group's own Indirecto Records imprint. Radiolarians II and III followed a year later, as did the trio's box set entitled Radiolarians: The Evolutionary Set, containing the trilogy, a disc of remixes by celebrated DJs, a live CD, a double-LP chosen from the three original albums, and a DVD documentary shot by Martin entitled Fly in a Bottle. At this stage of the band's nearly two-decade career, MMW's reputation has indeed achieved massive proportions.

As they always have, the three core bandmembers contribute to numerous other recording projects, both as sidemen and leaders. They are also recognized for carving paths that other musicians have followed -- for example, their rise in popularity contributed to a renaissance in B-3-based organ trios, and although many groups had played with DJs before them, MMW's performances with DJ Logic made it downright fashionable. And while still considered an "alternative" jazz group, Medeski, Martin & Wood continue to draw larger audiences than many of their mainstream counterparts. In 2011, MSMW Live: In Case the World Changes Its Mind was released by Indirecto Records. The double-length set was culled from the Medeski, Scofield, Martin & Wood 2006 world tour; its contents reflect material off Scofield's A Go Go and MSMW's studio offering Out Louder. They also released 20, a collection of new songs and previously unrecorded older material. In 2012, MMW issued Free Magic, a live document of tunes taken from their 2007 acoustic tour. Its members concentrated on solo projects for the next year. On August 27, 2013 at Applehead Studios in Woodstock, New York in front of an intimate gathering of 75 ticket holders, MMW renewed their collaboration with guitarist Nels Cline. The recorded result, Woodstock Sessions 2, appeared in April of 2014.

Earlier that year, the trio commenced recording a third studio effort with Scofield, informally assembled of original music inspired by cultures from Brazil to Latin America to the Caribbean as well as 1960s covers. Juice was released in September of 2014. ~ Jesse Jarnow
GENRE

FORMED

1992
Millions of songs.
Zero ads.
New subscribers only. Plan automatically renews after trial.