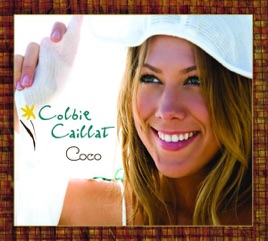 EDITORS' NOTES
Although "Bubbly" was the immediately likeable hit that propelled Colbie Calliat's music career, the Los Angeles singer/songwriter proved on her 2007 debut Coco that her tunesmith talent is no happy accident. The songs here also reveal a young woman brought up on the coast — as well as on the sounds of classic pop music. Coco radiates Malibu sunshine starting with "Oxygen" where her sandy alto waxes lyrical on romance. Her prowess as a balladeer surfaces in the heartfelt "Realize" while the tension in her vocals makes for a knockout performance in the sultry slow-jam "The Little Things."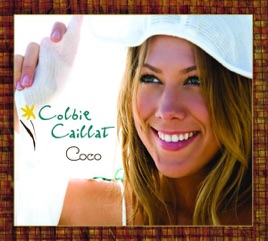 EDITORS' NOTES
Although "Bubbly" was the immediately likeable hit that propelled Colbie Calliat's music career, the Los Angeles singer/songwriter proved on her 2007 debut Coco that her tunesmith talent is no happy accident. The songs here also reveal a young woman brought up on the coast — as well as on the sounds of classic pop music. Coco radiates Malibu sunshine starting with "Oxygen" where her sandy alto waxes lyrical on romance. Her prowess as a balladeer surfaces in the heartfelt "Realize" while the tension in her vocals makes for a knockout performance in the sultry slow-jam "The Little Things."
13 Songs, 47 Minutes
Released:

Jul 10, 2007

℗ 2007 Universal Republic Records, a division of UMG Recordings, Inc.
Ratings and Reviews
My Cup Of Coco
As I was looking at the free single of the week, I noticed that it was by Colbie Caillat. I had briefly heard of Caillat thanks to her title as MySpace's number 1 unsigned artist. After I heard the free single Bubbly, I was very pleasantly surprised. I then decided to check out her album and I was not dissapointed. Her album, aptly titled Coco, is the perfect album to unwind to and just to let your mind drift away to.

Here is my Track-By-Track Review:
Oxygen- a great opening to the album. Immediately gets you into the right mood for the reat of the album. 5/5 Stars.
The Little Things- very nice lyrics. Also, the guitar part is very soothing. 5/5 Stars.
One Fine Wire- an overall solid song. My only complaint is that the chorus is dragged out a little to long. 4/5 Stars.
Bubbly- the first single. If you doubt this album, hurry up and go download this song, which is the free single of the week. 5/5 Stars.
Feelings Show- excellent rhythm. A definite head-bobber. 4.5/5 Stars.
Midnight Bottle- Caillat's wonderful voice is emphasized on here. Very nice lyrics. 5/5 Stars.
Realize- not one of the better tracks. The chorus is way too repetitive. 2.5/5 Stars.
Battle- one of the album's ballads. The lyrics here are really wonderful. 4.5/5 Stars.
Tailor Made- most likely will be skipped on your run through the album. An average track. 3/5 Stars.
Magic- another ballad which includes more outstanding lyrics. Very melodical. 4.5/5 Stars.
Tied Down- a very nice change of pace. This song is a little more upbeat, which is well-appreciated.
4/5 Stars.
Capri- another ballad. If you really listen to the words in here, you will understand the wonderful message Caillat is trying to send. 4/5 Stars.
Older- a nice bonus track. I would not have recommended that this song be on the regular album. 3.5/5 Stars.

Final Thoughts:
This is a very nice album, and Colbie Caillat has a very bright future. She needs to work on adding different guitar sounds to her songs. Right now they are a little too repetitive. Overall, this is a solid debut.
Buy This Album!
Colbie Caillat is an amazing artist who I've followed for quite a long time now, and I must say...even though I knew all the songs on the album...it was still better than expected! Her vocals on every song are amazing, and I'm so glad she included the track "Capri". There are some stand out songs like "Bubbly", "Battle", "Magic", and "The Little Things", but I can assure you that every song is just as amazing. Colbie is such a sweetheart, and you should support her by buying the album. Don't forget about Jason Reeves...he's on iTunes as well...
Breath Taking..
So far Bubbly, The Little Things, and One Fine Wire are my FAVES! But.. this girl has talent. Soft soothing voice, meaningful lyrics, and talented guitar player. So easy to listen to.. and all-around great artist. We have all been waiting a long time for something like this to come out. FINALLY I have discovered something that REALLY is worth listening to. I would rate higher than 5 star if I could.. she only deserves it. If you're hesitant about buying it.. just do it.. you will not regret it. FANTASTIC! *Muah!*