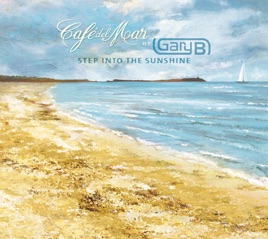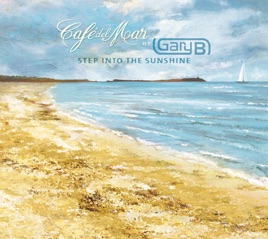 Café del Mar By Gary B - Step Into the Sunshine
Gary B
| | TITLE | | TIME |
| --- | --- | --- | --- |
| | | | |
| | | | |
| | You're the One I'm Thinking Of | | |
| | | | |
| | | | |
| | | | |
| | | | |
| | | | |
| | | | |
| | | | |
| | | | |
| | | | |
| | | | |
13 Songs, 1 Hour 2 Minutes
Released:

Nov 28, 2007

℗ 2007 Cafe del Mar Music
Ratings and Reviews
Single "I Have Arrived" from Cafe del Mar by Gary B
I had not heard of the artist Gary B before but I was familiar with Cafe del Mar. Once I heard this single on iTunes I was determined to have this song; this entire album. I am so sick and tired of songs that have become too complicated and exaggerated. Lyrics that leave you still feeling empty and unfulfilled. "I Have Arrived" by Gary B takes smooth to another complete level. With the blossoming intro, subtle free-hand guitar and faithful lyrics, the song is where you exactly want to be; just simply there; here; anywhere you have arrived. I have been uplifted by this song each time I hear it, and I have been listening to it non-stop for weeks, discovering something new in its design each time. The echoing voice and humble words are so quenching and reviving. Words that describes those you love, your accomplishments, when you look around you and simply think this is where I want to be and realize how happy and luck you truly are. And when we do arrive, we pray that this is where we stay. At least for that single moment, the song translates how one feels once they have achieved, gained, have become, and are now complete-yet for always in their mind they can return there, care free. Gary B's sweet guitar and backgrounds, afternoon sun-lounging lyrics make this an absolute essential for the "Mar". It is nothing short of closing your eyes and feeling total bliss. I highly recommend "Love Rain Down", "Bitter Sweet", and "Step Into the Sunshine." All the songs bring out the essence of ultra, ultra smooth, liquid-tempo and lyrics you can understand and relate to. This is a fresh breath, ice water on a scorching day, a trip away from insanity, departure from the confines of our lives, exile from the garbage being played and thrown at you, and freedom from the redundant wailing and lack of depth in many of today's music. These will truly be essentials in the Cafe del Mar series, without which it cannot go on or thrive. This song could not have come to me at a better time. This is the best money I have spent in a long, long, long time...I have finally arrived...
A Very Good Album but..
Gary Butcher (aka Gary B.) is a very accomplished musician. I truly love the Ibiza vibe that Gary's music puts out. Julie Harrington who sings most of the lead vocals is truly gifted. My favorite song on this one is "Time to Slow It Down" Truly "Driving in your convertible on a sunny day with the top down next to the ocean" music. The only exception that I have is with this project is that this is a repackaged version of the "Essence" project released by his band name Luminous with a few added songs. My advice is if you have not purchased "Essence" yet, BUY THIS PROJECT!!! If you have (like I have) pick the songs you like one put it together with your "Essence" album on your iTunes playlist, sync them all to your ipod, drive to an ocean, and put the top down. Either way, you won't be disappointed.
great
Beautiful music with vocals that match. A different twist to Cafe Del Mar series. My new favorite