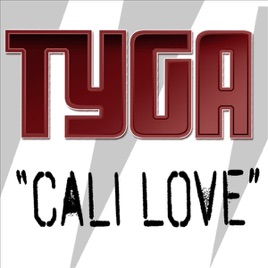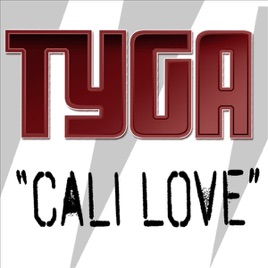 1 Song, 3 Minutes
Released:

Jun 16, 2009

℗ 2009 Decaydance Records
Ratings and Reviews
TYGA KILLING IT IN 2009!
This is not the same kid you heard a year ago. He's been improving his skills with each new track and it seems like he's been studying under wayne like a young zen master. Keep it up Tyga - Can't wait for the full album!

AWESOME
this is probly the best song of 2009,everything about it lyrics,video,style,voice is just terrific.He does make a point....cali is losing its love for hate.I'm proud of tyga and i always will be.BUT THERE IS EXPLICIT DEFINIT LYRICS TO BE WARNED,but u dont really notice
Cali LOVE!!!! San Diego baby! MoonLight Beach!
Tyga is back! after his decent first album. Lovin the laid back summertime beat. This is for sure a sick song to listen to when your going to the beach, or just chillin with the homies.
About Tyga
With a rangy set of friends from Fall Out Boy to Lil Wayne, it was obvious from the start that Tyga was not your everyday rapper from Compton. After recording a mixtape and promoting it around the city, Tyga ran into his cousin, Gym Class Heroes member Travis McCoy, in the Flight Club L.A. sneaker shop. Their conversation went from shoes to rappers, and as Travis' group went from unknowns to MTV stars, he would always remember that talk and his cousin's unique style.

Travis signed Tyga to his Bad Squad label and then invited him along when the punk-pop group Fall Out Boy came calling. Travis and Tyga would appear on the remix to Fall Out Boy's "Arms Race," which also featured Kanye West, Paul Wall, Skinhead Rob, Lupe Fiasco, and Lil Wayne. When the remix became a hit, Tyga found himself performing the track on MTV's Video Music Awards in 2007. He soon entered the studio to do some guest shots for his new friend Lil Wayne before shifting the focus to his solo career. His first single became the hooky "Coconut Juice," a S*A*M & Sluggo production that borrowed a bit of Harry Nilsson's hit "Coconut." As the club track was climbing the charts in the spring of 2008, Tyga was hard at work on his debut album, No Introduction, which was officially released that June.

He returned in 2012 with Careless World, an album that featured Game, Snoop Dogg, and Drake among its guests. Lil Wayne, Chris Brown, Rick Ross, and 2 Chainz landed on his 2013 effort, Hotel California -- his second straight Top Ten album. Among his many guest verses were a pair of hit collaborations with Chris Brown, namely "Deuces" and "Loyal." The two opted to take their success to another level with Fan of a Fan: The Album, issued in 2015. Later in the year, Tyga followed up with his fourth proper album, The Gold Album: 18th Dynasty, as well as the mixtape Fuk What They Talkin Bout. Another tape, Rawwest Nigga Alive, arrived in 2016. The effort featured appearances by Goapele, Chris Brown, Rick Ross, and 2 Chainz. At the end of the year, Tyga signed to Kanye West's G.O.O.D. Music imprint.

In 2017, he released a series of high-profile collaborative singles, including "Feel Me" with Kanye West, "Act Ghetto" with Lil Wayne, and "100's" with Chief Keef and A.E. His fifth official album, BitchI'mTheShit2 (the sequel to a 2011 mixtape), appeared in July, containing the singles featuring West and Keef as well as additional features by Vince Staples, Young Thug, Pusha T, and others. ~ David Jeffries
HOMETOWN

Compton, CA

GENRE

BORN

November 19, 1989