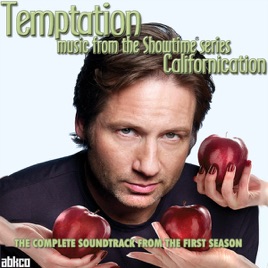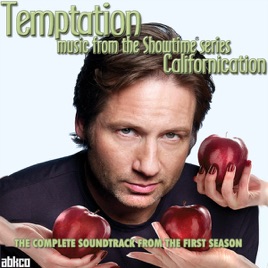 Temptation: Music from the Showtime Series Californication
Various Artists
TITLE
TIME

You Can't Always Get What You Want

The Rolling Stones

L.A. Woman (Paul Oakenfold Remix)

The Doors & Paul Oakenfold

Josh Blake & The Country Gentlemen

If You See Her, Say Hello

Bob Dylan

Mexican Institute of Sound

Between the Lines (feat. Bajka)

Bonobo

Surrender (Unreleased Track)

Madeleine Martin

Bad Place to Earn a Living

Lodger

Steve Earle & Reckless Kelly

Only Women Bleed (Unreleased Track)

Madeleine Martin

You Can't Always Get What You Want (Unreleased Track)

Tommy Stinson & Friends for Done to Death

Hank's Theme (Bonus Unreleased Track)

Tyler Bates & Tree Adams

Californication Main Title Theme (Bonus Unreleased Track)

Tyler Bates & Tree Adams
26 Songs, 1 Hour 37 Minutes
Released:

Jan 1, 2007

℗ 2007 ABKCO Music & Records Inc.
Ratings and Reviews
If you're wondering why it costs more here...
The CD you buy from Amazon has only 12 tracks compared to the 26 here. Amazon sells it for 14.99 (last I checked), so, comparatively, it is far less. This is a top-notch soundtrack with a few insanely great remakes of some classic rock thrown in. If you love the show, this soundtrack is worth every penny, otherwise, pick and choose the ones you like. Simple :)
Nice Album but too expensive
Hi,
amazon sells the album for 14,99$ with 26 tracks. Same as here but almost 10$ cheaper. So having in mind that buying the songs from amazon and drag&drop them into Itunes is almost as convinient as buying them here, there are not many reasons to press the button here.
Nonetheless it's a great Album!!
Great tunes come at a price
$26 IS a lot to ask for this compliation. While I did download around three seperately, I didn't want all of them. The songs rock and especially during the show they really work, but buying the songs costs as much as buying a season pass. Really a great list of songs, but I picked and chose my favorites and let others go.