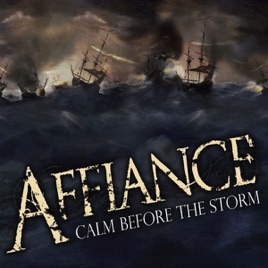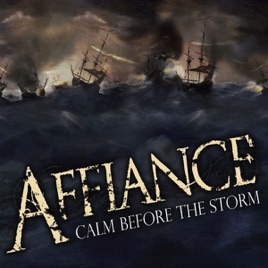 6 Songs, 24 Minutes
Released:

Jun 21, 2008

℗ 2008 Affiance
Ratings and Reviews
KOOL
These guys are really good. i heard about them cuz they left me a message saying that they thought that i would like them because of the other bands i listen to so i listened to them and now i just say wow.
Haha I Met the Guitarist...
Or the merch guy, I am not so sure, but I met the guy at Warped Tour 2009, at Pomona, CA. He was just walking by offering people to listen to his band's music, and not that many people were interested, so I decided to take a listen just to kill time. Oh boy, was that the best thing I did that day! I listened to Wake Up, Save Us and I thought they were amazing, so I coughed up 5 bucks and he gave me a copy of this album! So here is my review of the album:

1.) Hope ~ 8/10 Amazing vocals! Catchy choruses, kinda reminds me of old school Protest the Hero! Definitely buy this song! Love the breakdowns too!
2.) Wake Up, Save Us ~ 8/10 Oh geez, I freakin' love the vocalist! He just puts so much soul to his vocals! Definitely one of their heaviest and catchiest songs off the album!
3.) The Gift ~ 7/10 Good song, I mean the songs are really catchy, and I don't think they are trying to be heavy... its still good.
4.) Half-empty Hearts ~ 9/10 Dang! Heavy bass lines, double bass on the drums, plus rough vocals! Very strong feeling to it, love the guitarists rhythm on this song.
5.) This Time Is the Last ~ 8/10 The softest song, and the most catchiest one too! Sound so much like Protest the Hero...
6.) Delusion of Grandeur ~ 8/10 The most cheessiest itro ever, but I love it! Catchy rhythms here and there...

Overall, the album is really good, its actually excellent! Definitely deserves the 4 out of 5! Too bad I never heard of this band until a year later! lol Still definitely buy this album, and who knows, they might become better, and might release a better album! This band just reminds me so much of Protest the Hero.... Good s***!
Incredibly Promising.
I attended the Vans Warped tour and the guitarist came up to me, telling me I would like his music because I was wearing an Iron Maiden T-Shirt. He was right. Their style is similar to classic metal, yet also contains all the best qualities of newer metal bands. No screaming. Such a relief, it seems that these days all good bands are filling their instrumentally beautiful songs with garbled roars or screams. Affiance does not take this route! Very grateful I had a chance to learn about this band. I'll be watching them for the next few years, I won't be surprised if they make it to super-stardom. I recomend this to any metal fan!
About Affiance
Mixing the technicality of classic metal with the punishing drive of metalcore, Affiance perfectly blends the old with the new to create melodic metalcore with that old-school NWOBHM swagger. Formed in Cleveland, Ohio in 2007 by Dominic Dickinson (guitar), Patrick Galante (drums), Cameron Keeter (bass), Dennis Tvrdik (vocals), and Brett Wondrak (guitar), the band mixes the harmonized guitar heroics and soaring vocals of bands like Iron Maiden with breakdown-heavy metalcore, creating a sound that's as much about musicality as it is about moshing. Based on the strength of their self-released EP, Calm Before the Storm, and their electric live presence, Affiance signed on with the Bullet Tooth label in 2010, releasing their full-length debut, No Secret Revealed, later that year. Their sophomore effort, the Billboard-charting The Campaign, arrived late in 2012, and featured guest vocals from Dustin Davidson (August Burns Red), Matty Mullins (Memphis May Fire), and Ricky Armellino (Century). The summer of 2014 saw the band issue a new single, "Limitless," in anticipation of their third full-length outing, Blackout, which arrived later that fall. Affiance continued to tour heavily, and in 2016 they released a new EP, the crowd-funded Gaia. ~ Gregory Heaney
ORIGIN

Cleveland, OH

GENRE

FORMED

2007