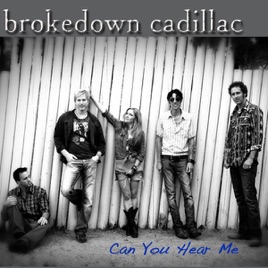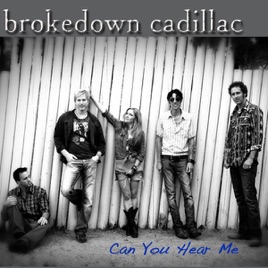 1 Song, 4 Minutes

℗ 2010 Brokedown Cadillac
Ratings and Reviews
Can You Hear Me
Of all the songs I've recently purchased, I keep replaying this one.
I Hear You!
I hear you. You sound great. When will the new album be out?
LOVE THIS SONG!!! Move over Taylor, Carrie & Faith! CORRI ENGLISH is the new sound!!!
I was familiar with BROKEDOWN CADILLAC from their appearance in DISNEY'S awesome film RACE TO WITCH MOUNTAIN, starring 'THE ROCK' Dwayne Johnson. But now they've teamed up with #1 country hit writer Danny Myrick they are even more incredible! Love the new tunes!!! Wait till you hear 'Bring it on!' Also, "Let it Ride" is a total hit!!! Can't wait till they put out their debut album and start touring!!! COME TO LA BROKEDOWN CADILLAC!!!!