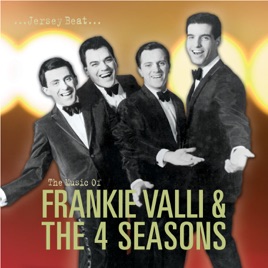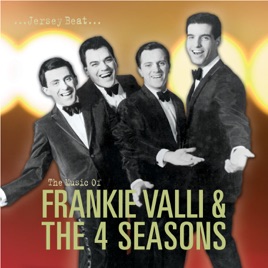 TITLE
TIME

Alone (Why I Must Be Alone)

Little Boy (In Grown Up Clothes)

Bye Bye Baby (Baby Goodbye)

Don't Think Twice, It's Alright

Frankie Valli & The Four Seasons (Performing as The Wonder Who?)

The Sun Ain't Gonna Shine (Anymore)

Frankie Valli

(You're Gonna) Hurt Yourself

Working My Way Back to You

Can't Get Enough of You Baby

Frankie Valli

Beggars On Parade (A.K.A. Beggars Parade)

Opus 17 (Don't You Worry 'Bout Me)

I've Got You Under My Skin

Can't Take My Eyes Off You

Frankie Valli

Around and Around (Andaroundandaround)

To Give (The Reason I Live)

Will You Love Me Tomorrow?

And That Reminds Me (My Heart Reminds Me)

The Girl I'll Never Know (Angels Never Fly This Low)

December, 1963 (Oh, What a Night)

East Meets West (with The Beach Boys)

Frankie Valli & The Four Seasons & The Beach Boys

77

78

December, 1963 (Oh, What a Night)
78 Songs, 4 Hours 5 Minutes
Released:

Jun 5, 2007

℗ 2007 Rhino Entertainment Company, a Warner Music Group Company
Ratings and Reviews
Mr. O.B.G.(Oldies But Goodies)
,
Mono Lives
I disagree with goodmusic 05. I've had these recordings for many years in stereo and they sound great. But in the case of Sherry and others I believe they sound better in mono. The reason being is that in most of their earlier stereo recordings the voices are on one side and the music on the other. A lot of the Beatles early recordings have the same problem as I'm sure many others also. Anyway this is great music and hats off to Rhino for correcting the problem. If you get a chance go and see The Jersey Boys. Some of these songs will have greater meaning to you.
Good, But Too Many in Mono
This is a good Four Seasons box set, but to many early songs are in mono that are easily found in stereo elsewhere. This does have Let's Hang On in stereo, the first time on itunes. The music is good, but classic hits like Sherry, Big Girls Don't Cry, Walk Like A Man, and Rag Doll deserve to be heard in stereo.
Good Collection-But Too Many Low Grade B Sides
It's really nice to get the early stuff in mono. I personally think it sounds cleaner than the stereo counterparts. It's also nice to get "Let's Hang On" in stereo for once. Now if they could only release Dawn in stereo, I'd be delighted. I have it in a really nice stereo mix on vinyl, albeit without the intro, but I'd like to get it on CD in stereo. This collection, for my money, is great.