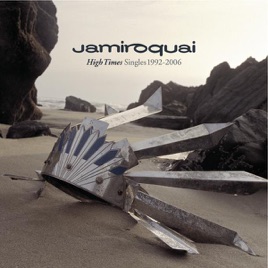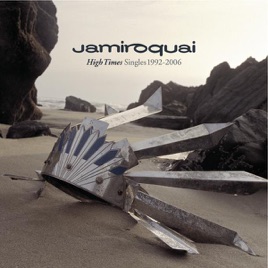 High Times - Singles 1992-2006 (Bonus Track Version)
Jamiroquai
| | TITLE | | TIME |
| --- | --- | --- | --- |
| | | | |
| | | | |
| | | | |
| | Emergency On Planet Earth | | |
| | | | |
| | | | |
| | | | |
| | | | |
| | | | |
| | | | |
| | | | |
| | | | |
| | | | |
| | | | |
| | Feels Just Like It Should | | |
| | | | |
| | (Don't) Give Hate a Chance | | |
| | | | |
| | | | |
| | Feels Just Like It Should (Live from Clapham Common) [Bonus Tracks] | | |
| | Seven Days In Sunny June (Live from Clapham Common) [Bonus Tracks] | | |
| | Love Foolosophy (Live) [Bonus Tracks] | | |
22 Songs, 1 Hour 26 Minutes
Released:

Nov 6, 2006

℗ This compilation (P) 2006 Sony Music Entertainment UK Limited
Ratings and Reviews
Great sampler
Legendary UK band that for one reason or another, never really caught on here. Which is a shame because they are so so good. This is a nice collection of their biggest hits and you'd be hard pressed to not listen to the album from start to finish. A+++++
grace
hello i love to listen to this group i cant wait until there new cd to come out,i cant stop listening to jamiroquai kay you are the greatest.o love you guys please release the new cd here.
Jamiroquai's Finest!
Just to clarify, Jamiroquai is a solo artist. I have been a fan of his for years and it is good to see that a collection is on iTunes and anyone from faithful fans to new listeners will love this!
About Jamiroquai
Active since the early '90s, Jamiroquai have amassed a steady stream of hits in their native U.K. and experienced chart success in just about every other area of the world, with an irresistible blend of house rhythms and '70s-era soul/funk (the latter, especially, leading early on to claims of Stevie Wonder imitations). The band has gone though several lineup changes during its career, but through it all, their leader has remained singer/songwriter Jason Kay (aka J.K.). Born on December 30, 1969, in Stretford, Manchester, Kay's mother, Karen, was a jazz singer who regularly performed at nightclubs, and in the '70s had her own TV show. After leaving home at the age of 15, Kay found himself homeless and in trouble with the law (by committing petty crimes to get by). After a near-death experience (where he was attacked and stabbed) and being arrested for a crime he did not commit, Kay decided to return home, where he chose to pursue a legitimate career over crime: music. Kay didn't have a band to back up his compositions, but he quickly came up with his future project's name, Jamiroquai, a name that combined the name of a Native American tribe (the Iroquois) along with the music-based word, jam.

Kay's home demos caught the attention of the record label Acid Jazz, which issued Jamiroquai's debut single "When You Gonna Learn?" in late 1992. With Kay enlisting the help of others (Jamiroquai's best-known lineup included drummer Derrick McKenzie, keyboard player Toby Smith, bassist Stuart Zender, and vibraphonist Wallis Buchanan), the single was a success and was soon followed by a long-term and lucrative recording contract with Sony. Jamiroquai's full-length debut, Emergency on Planet Earth, followed in 1993 and became a major hit in their native England (peaking at number one on the charts), spawning such Top Ten hit singles as "Too Young to Die" and "Blow Your Mind." The band's second release, The Return of the Space Cowboy in 1995, managed to steer Jamiroquai clear of the sophomore jinx that affects so many up-and-coming bands by out-selling its predecessor in Europe and was a sizeable hit in Japan, as well.

With most of the world dancing to Jamiroquai's beat, America was next in line for the band's third effort, 1996's Traveling Without Moving. The album spawned the worldwide hit "Virtual Insanity," for which an award-winning video was filmed and helped the album achieve platinum status in the States by the year's end (as well as a highlighted performance at the 1997 MTV Video Music Awards). Despite achieving breakthrough success, bassist Zender opted to leave the group during sessions for its follow-up, which resulted in Kay scrapping almost an entire album's worth of new tracks in order to start from scratch with a new bassist (the slot would eventually go to newcomer Nick Fyffe). During the downtime, Jamiroquai contributed a brand-new track, "Deeper Underground," to the soundtrack for the 1998 movie Godzilla.

But the long wait between albums seemed to kill Jamiroquai's momentum in the U.S. slackened when 1999's Synkronized was largely ignored (although back home and across the globe, it was another major commercial success). Subsequently, it appeared as though the majority of Jamiroquai's U.S. media attention focused on non-music-related events, such as the band turning down a million-dollar offer to play at a concert on New Year's Eve 1999, and when Kay was accused of assaulting a tabloid photographer (with the charges later being dropped). It didn't take Jamiroquai as long the next time around to issue another album, with A Funk Odyssey hitting the racks two years later in 2001. Kay also helmed a volume in the mix-album series Late Night Tales. From there, Jamiroquai spent the next two years gathering material for a sixth studio album. Dynamite, which was finally released in 2005, was written and recorded in Spain, Italy, Costa Rica, Scotland, New York, Los Angeles, and Jamiroquai's own Buckinghamshire studio. The group's seventh studio album, 2010's Rock Dust Light Star, dutifully blended the disco and electronic leanings of 2005's Dynamite with the organic, roots-based soul of the band's 1993 debut. Seven years on and Jamiroquai's eighth studio album, 2017's Automaton, found Kay exploring the themes of rising technology and the deterioration of human interaction, albeit with all of the electro-funky trappings that Jamiroquai have become so well known for. ~ Greg Prato
ORIGIN

London, England

GENRE

FORMED

1992