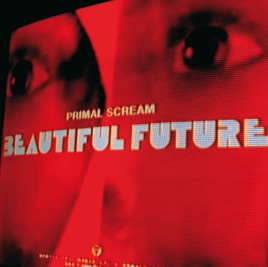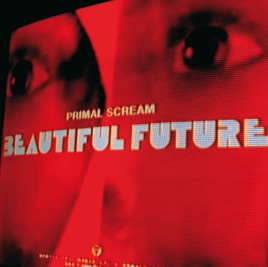 | | TITLE | | TIME |
| --- | --- | --- | --- |
| | | | 5:09 |
| | | | 3:43 |
| | | | 4:52 |
| | | | 3:10 |
| | | | 5:51 |
| | | | 3:36 |
| | | | 4:42 |
| | I Love to Hurt (You Love to Be Hurt) | | 4:35 |
| | | | 4:31 |
| | | | 3:32 |
| | The Glory of Love (Single Version) | | 3:18 |
| | | | 3:27 |
13 Songs, 50 Minutes
Released:

Jul 21, 2008

℗ 2008 B-Unique Records Ltd
Ratings and Reviews
Why not in US?
i wanna download it but cant cause this is the only album that is not in the US store. release it for the whole world to love.
Awesome!!!!
Great songs. Great Lyrics. Awesome album. Worth every cent you spend on it. I'm just addicted to this album.
Suicide BomB!!!
Listen to SUICIDE BOMB. Its a goose bump ballad of pain and suffering. Old School pain. Primal Scream is old school. Real old... The first CD i ever bought was the soundtrack to the movie The Mission, the second was a CD of various artists called Just Say Yes. This was way back in the 80's when CD was still fighting it out with Cassestte tapes. The Just Say Yes CD had a song by a band called: Primal Scream. I have been a fan ever since. SUICIDE BOMB is the best song in years from any band. GREAT STUFF!
About Primal Scream
Primal Scream's career could in many ways be read as a microcosm of British indie rock in the '80s and '90s. Bobby Gillespie formed the band in the mid-'80s while drumming for noise-pop pioneers the Jesus and Mary Chain. Primal Scream pursued a different kind of indie pop -- one that was sweet and jangly, not dark and menacing -- and while these early records were quite influential on the C-86 indie scene in the U.K. in the mid-'80s, Gillespie abandoned the sound at the close of the '80s after being introduced to acid house by Alan McGee, the head of Creation Records. Scream signed with Creation and cut Screamadelica with producers Andrew Weatherall and Hugo Nicholson. Screamadelica's fusion of indie pop and dance broke down musical boundaries and changed the face of British pop music in the '90s, helping to make dance and techno acceptable to the rock mainstream. Primal Scream confounded expectations with Give Out But Don't Give Up, the 1994 sequel to Screamadelica which abandoned dance for classic rock boogie. This abrupt switch in sound established a pattern the band would follow for the rest of their career, where they'd pursue a different direction from a subsequent album, but the twin releases of 1997's heady dance album Vanishing Point and its experimental successor XTRMNTR pushed the group back into the underground, where they'd concentrate on making art-pop on such albums as 2006's Riot City Blues and 2013's More Light.

On its initial releases, Primal Scream was a group of '60s revivalists crafting hooky, guitar-driven pop songs. The band signed to Creation in 1985, and over the next year they released a pair of singles. However, the band didn't really take off until the middle of 1986, when Gillespie left the Mary Chain and guitarists Andrew Innes and Robert Young joined the band. "Velocity Girl," a rush of jangly guitars, was a B-side that wound up on NME's C-86 cassette compilation, a collection of underground pop groups that defined the U.K.'s mid-'80s indie pop scene. The band's debut, Sonic Flower Groove, fit into the C-86 sound. After the band rejected the initial version recorded with Stephen Street, they re-recorded it with Mayo Thompson, and the record was finally released in 1987 on Creation subsidiary Elevation. The album was well-received in the British indie community, as was its 1989 follow-up, Primal Scream, which demonstrated hard rock influences from the Rolling Stones and New York Dolls to the Stooges and the MC5.

As the '80s drew to a close, Britain's underground music scene was dominated by the burgeoning acid house scene. Primal Scream became fascinated with the new dance music, and they asked a friend, a DJ named Andrew Weatherall, to remix a track from Primal Scream, "I'm Losing More Than I'll Ever Have." Weatherall completely reworked the song, adding a heavy bass groove echoing dub reggae, deleting most of the original instrumentation (even the layers of guitars), and interjecting layers of samples, including lines of Peter Fonda's dialogue from The Wild Angels. The new mix was titled "Loaded," and it became a sensation, bringing rock & roll to the dancefloor and dance to rock & rollers. "Come Together," the first single from their forthcoming third album, was in much the same vein, and was similarly praised.

For their third album, Screamadelica, Primal Scream not only worked with Andrew Weatherall and Hugo Nicholson, the pair who essentially designed the sound of the album, but also the Orb and former Stones producer Jimmy Miller. The resulting album was a kaleidoscopic, neo-psychedelic fusion of dance, dub, techno, acid house, pop, and rock, and it was greeted with rapturous reviews in the U.K. Released in the spring of 1991, Screamadelica also marked an important moment in British pop in the '90s, helping to bring techno and house into the mainstream. The album was a massive success, winning the first Mercury Music Prize in 1992.

In the wake of the groundbreaking Screamadelica, most observers wondered what Primal Scream would do next, yet few would have predicted their retreat to '70s hard rock for Give Out But Don't Give Up. Released in 1994, the album was eagerly awaited, but its Stones-y hard rock was not well-received, and it was a relative commercial failure. More importantly, it hurt the group's reputation as innovators, a situation they reacted to with the title track to the hit 1996 film Trainspotting. The band's contribution to the soundtrack was a return to the dance stylings of Screamadelica, only darker. They continued to work on their next album, titled Vanishing Point, over the course of 1996, finally releasing it to enthusiastic reviews in the summer of 1997. The ultra-aggressive XTRMNTR followed in the spring of 2000. Two years later, Primal Scream released Evil Heat, a guest-laden (even supermodel Kate Moss makes an appearance) album in line and on par with XTRMNTR, and in 2006, Riot City Blues came out. Festival shows and gigs with My Bloody Valentine's Kevin Shields filled out the following year, capped off with the release of the single "Can't Go Back." That single reappeared on the 2008 Suicide- and Alan Vega-informed full-length Beautiful Future. In 2011, the band toured in support of the 20th anniversary of Screamadelica, which resulted in a live DVD. The following year, Mani left to focus on a reunion of the Stone Roses, whom Primal Scream went on to support with Deb Googe from My Bloody Valentine on bass. 2013 began with news that the band were working on their tenth album with producer David Holmes. The resulting More Light was released in the U.K. in May 2013, appearing in the U.S. a month later. Sporadic touring followed in support for More Light, and the group spent 2015 recording their next album, Chaosmosis, which appeared in March of 2016. ~ Stephen Thomas Erlewine
ORIGIN

Glasgow, Scotland

GENRE

FORMED

1984