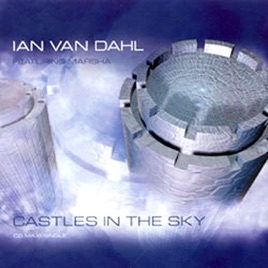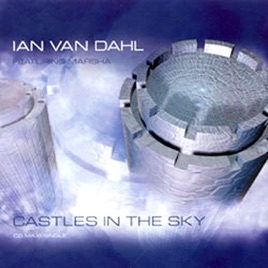 | | TITLE | | TIME |
| --- | --- | --- | --- |
| | Castles In the Sky (Radio Edit) | | |
| | Castles In the Sky (Extended Mix) | | |
| | Castles In the Sky (Peter Luts Remix) | | |
| | Castles In the Sky (Perfect Sphere Remix) | | |
| | Castles In the Sky (Absolom Remix) | | |
| | Castles In the Sky (De Donatis Remix) | | |
| | Castles In the Sky (Wippenberg Remix) | | |
7 Songs, 45 Minutes
Released:

Jan 9, 2001

℗ 2000 Robbins Entertainment LLC
Ratings and Reviews
Great Remixes
All of these remixes are very good, but I'll help you pick out the good ones.

1 - Radio Edit - Basic song, recognizable.

2 - Extended Mix - Okay, but really what it is is the radio edit with three minutes added to it.

3 - Peter Luts Remix - Very good! I love the drifting synthwork when the vocals play.

4 - Perfect Sphere Remix - I felt a little cheated on this one because it has no vocals. It is still good though because you can't even tell that it's Castles in the Sky until 3 minutes of the mix has passed.

5 - Absolom Remix - I felt even more cheated on this one because it had no vocals and sounded a lot like the original.

6 - De Donatis Remix - Awesome remix. I love the robot voice on this one. Also take notice on the effects added to the vocals.

7 - Wippenberg Remix - The best on this single! I love how this remix is the only one that doesn't use the familiar riff from the original. I thought it could have used a little more vocals, but realized those were the only lyrics. I also like how the beginning starts off with a beat but the ending is a very different one.
Ian Van Dahl Does It Again...
Don't let the short previews throw you off, this is a must have song. It is a Trance/Dance that nearly anyone can enjoy, and any true Techno/Trance fan must have. If you are not getting it for a club, just get Radio Edit. It is short and sweet, won't get boring, and guarantees hours and hours of listening enjoyment.
Get this NOW!
I first heard this song on my DDR game, and then I bought it out of its wonderfulness. You won't regret buying this!!