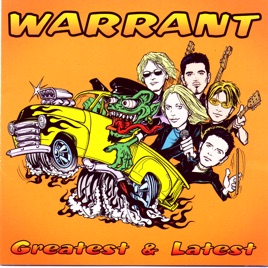 | | TITLE | | TIME |
| --- | --- | --- | --- |
| | | | |
| | | | |
| | | | |
| | | | |
| | Hollywood (So Far, So Good) | | |
| | | | |
| | | | |
| | | | |
| | | | |
| | | | |
| | | | |
| | | | |
| | Down Boys (Julian Beeston Remix) | | |
| | Cherry Pie (Sigue Sigue Sputnik Remix) | | |
| | | | |
| | Down Boys (Razed In Black Remix) | | |
16 Songs, 1 Hour 2 Minutes
Released:

Dec 31, 1998

℗ 1999 Deadine Records
Ratings and Reviews
One of the best "best of" discs...
Warrant took a novel approach when they put this disc out. Not only did they put together a solid greatest hits package, but they went back into the studio and actually re-recorded their most popular tunes, giving them a refreshing new spin - plus 3 new cuts are thrown in for good measure. Not sure about the remixes - the only one I actually enjoy is the 32 Pennies track - but the rest of the record is a must if you're a Warrant fan. If only more bands would do this instead of releasing the same old material we already own. Props up to Warrant for thinking outside the "box set" on this one!
Is this Jani?
DO NOT BUY THIS, GO BUY- THE BEST OF WARRANT, it is way way way way better than this crud I can't even understand.As a major fan of Warrant, and I speak for Warrant, go buy THE BEST OF WARRANT
NOT a greatest hits collection!
Make sure you check the tracks first. They have re-recorded these. As a fan as the way Warrant was, this is not worth the money, especially the techno remixes. BLAH!

I can't even tell if this is Jani singing.
Purchase at your own risk. I am glad I listened first...