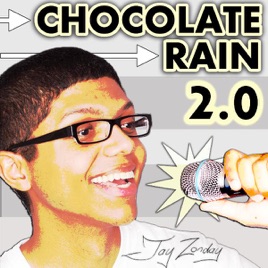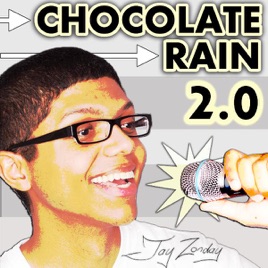 | | TITLE | | TIME |
| --- | --- | --- | --- |
| | | | |
| | | | |
| | | | |
| | I Play Game (feat. Olgakay) | | |
| | You Didn't Tweet Me (feat. Dave Days) | | |
| | | | |
| | This Is You (EP) (feat. Upwords) | | |
| | Chocolate Rain (Sweet Like Chocolate Remix) | | |
| | Chocolate Rain (Audio Imagery Remix) | | |
9 Songs, 32 Minutes
Released:

Aug 3, 2011

℗ 2011 Tay Zonday
Ratings and Reviews
first review!!!!!!!!!!!!
his voice is ok but these songs are a bit ridiculous. shout out to gracie sullivan!!!!!!!!!!!!!!! cccccchhhhhhooooccccccccoooooollllllaaaattttttttteeeeee rrrrrrrraaaaaaaiiiiiiinnnnnnnnn!!!!!!!!!!!!!!!!!
Tay Zonday proves he's more than a one-hit wonder.
Most people only know Tay Zonday for his Chocolate Rain, but unlike other internet sensations that died out after their moment of glory, Zonday continues to advance his music career (without the help of labels), keeping plenty of fans watching and listening through the internet instead of the radio.

Great album Mr. Bahner!
About Tay Zonday
Born Adam Nyerere Bahner, Tay Zonday is a graduate student in American Studies at the University of Minnesota. While growing up, his parents discouraged him from listening to popular music, giving him piano and voice training directly; his mother's experience as a stage kid and Juilliard student shaped her belief that the life of an arts professional led only to struggle and poverty. Later, after randomly collecting MP3s through Napster and other downloading services, he found his only interest in music was creative, not as a consumer; he continues to ignore popular music and insists he only listens to his own music now.

Bahner chose his stage name at random, after numerous online searches had no results (four months later the search term returned 700,000 web pages referencing "Tay Zonday"). On April 22, 2007, Zonday uploaded a video for his song "Chocolate Rain", making the lyrics and melody available to users through a Creative Commons license. The video, cheaply made in his living room, shows the charismatic Zonday playing an electric piano and, paced by an off-camera drum machine, repetitively singing a catchy melody, with slight variations in tone and stance, for almost five minutes. The Creative Commons license allowed any YouTube user the rights to use the material for his or her own productions. At the time, Zonday felt he was uploading an unfinished work, and wanted feedback from the online community about his creative effort. For first two months that the video was available, it quietly attracted an average viewership; only when Russ Houghton of U.K.'s SKY-TV uploaded his version -- "Chocolate Rain (Original Spoof)" -- did the audience seriously begin to grow. Houghton's rewrite of the song, adding humorous topical (read: anti-George Bush) lyrics and dubbing in flatulent sound effects, directed viewers to the original video -- and viewers came. The haunting repetitive melody quickly became an Internet sensation, generating over five million views in the summer months, while inspiring over 4,500 video responses online, from such varied fans as Tre Cool (Green Day), John Mayer, and McGruff the Crime Dog.

Part of the appeal of the original "Chocolate Rain" video is the contrast between Zonday's boyish demeanor and his unique baritone voice, which has evoked comparisons with James Earl Jones, Paul Robeson, and Crash Test Dummies' Brad Roberts, among others. The lyrics seemingly decry institutionalized discrimination and racial injustice, yet upon closer inspection are best described as engagingly cryptic. These elements combined with the haunting melody fueled considerable Internet speculation, fan support, and parody, building until it became routinely named "the most listened to song in the world" and "viral" by the mainstream press. An unsigned artist with no commercially available product, the shy academic Zonday suddenly became the focus of considerable public attention -- appearing on television's The Jimmy Kimmel Show, CNN, and VH1 -- and he was the subject of countless newspaper stories. He posted other songs to his website and YouTube, and hoped for a recording contract. Given the novelty nature of his appeal, however, it is uncertain if Zonday will be able to establish a career through his startling and unexpected success, or whether history will view him as simply 2007's musical version of the pet rock. ~ Laurie Mercer