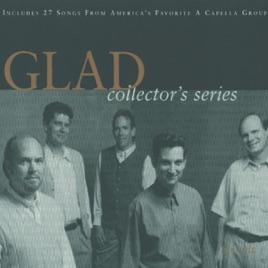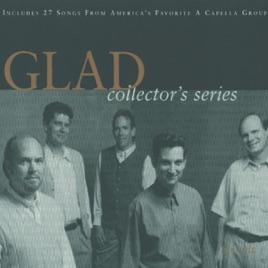 | | TITLE | TIME | PRICE |
| --- | --- | --- | --- |
| | | 1:12 | $1.29 |
| | | 3:02 | $1.29 |
| | | 4:10 | $1.29 |
| | | 2:54 | $1.29 |
| | | 3:55 | $1.29 |
| | Praise to the Lord, The Almighty | 3:29 | $1.29 |
| | | 4:31 | $1.29 |
| | | 1:56 | $1.29 |
| | | 3:48 | $1.29 |
| | | 4:13 | $1.29 |
| | | 3:30 | $1.29 |
| | | 5:05 | $1.29 |
| | You Put This Love In My Heart | 3:01 | $1.29 |
| | This Is My Father's World / For the Beauty of the Earth | 3:55 | $1.29 |
| | | 3:34 | $1.29 |
| | | 2:48 | $1.29 |
| | | 2:07 | $1.29 |
| | | 3:30 | $1.29 |
| | | 4:10 | $1.29 |
| | Christ the Lord Is Risen Today | 3:44 | $1.29 |
| | | 2:32 | $1.29 |
| | | 4:09 | $1.29 |
| | Joyful, Joyful, We Adore Thee | 3:38 | $1.29 |
| | | 3:02 | $1.29 |
| | | 4:05 | $1.29 |
| | | 4:30 | $1.29 |
| | | 3:08 | $1.29 |
27 Songs

℗ 1998 Provident Label Group, LLC
Customer Reviews
Music for those who simply love music
This is a phenomenal collection of music for ANYONE who simply love beautiful music: sacred, secular, you name it. Immaculate harmonies (and yes, they can do it LIVE as well as studio). Wonderfully moving music, great hymn arrangements, and it is especially nice to hear tunes from Keith Green again, performed by those who knew him and his spirit.
Glad Colectors Series
Awesome Uplifting Music!! Very tight harmony!! An Accapela Lovers Dream!!!
About Glad
The progressive Christian rock band GLAD was formed on the campus of West Chester State University near Philadelphia during the early '70s; inspired by jazz and classical music and with a strong emphasis on complex harmonies, the group -- John Gates, Ed Nalle, Jim Bullard, Chris Davis and Paul Langford -- debuted in 1978 with a self-titled LP on the Myrrh/Word label. With their second effort, 1980's Beyond a Star, GLAD began a long tradition of including at least one a cappela track on each of their albums; with 1982's Captured in Time, they moved to the Benson label, their home for well over a decade. With 1988's all-vocal The Acapella Project, the group scored their most successful record to date, and in the future they alternated between cappella projects and full-band recordings. ~ Jason Ankeny