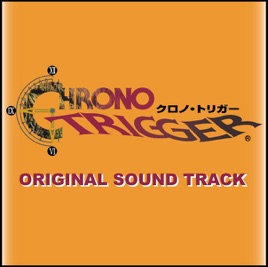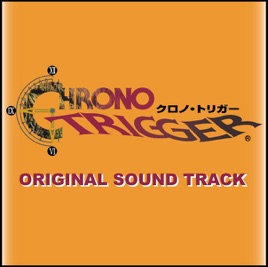 Chrono Trigger Original Soundtrack (DS Version)
TITLE
TIME
0:34
2:32
0:39
2:55
3:48
3:26
0:40
1:47
3:24
0:09
4:56
1:49
3:29
0:06
0:45

A Prayer to the Road that Leads

0:13

Nobuo Uematsu

2:25

Noriko Matsueda

1:26
1:23
0:48
3:54
1:10
2:08

Far Off Promise (Arrange Version 1)

0:38

Chrono Trigger (Arrange Version 1)

2:04

Ayla's Theme (Arrange Version)

1:31

Frog's Theme (Arrange Version)

1:59
2:39

Nobuo Uematsu

0:08
1:37

Nobuo Uematsu

3:09
5:06

The Day the World Revived

1:22
1:35

Nobuo Uematsu

1:12
1:33
3:12
1:36
0:08
2:33
2:42
0:07

Nobuo Uematsu

2:32
2:14

Nobuo Uematsu

3:12
1:33

Rhythm of Wind, Sky and Earth

1:56

Nobuo Uematsu

1:34
0:28
1:28
2:51

Chrono Trigger (Arrange Version 2)

0:36

Chrono Trigger (Arrange Version 3)

0:27

Schala's Theme (Arrange Version)

1:39
2:07

Nobuo Uematsu

4:02
2:35
3:03
3:58
2:54

Nobuo Uematsu

2:57
3:22
1:54
3:26
3:08
0:54
4:07
3:44
2:31

Epilogue - To Good Friends

2:20
4:27

Ending - Burn! Bobonga! - Frog's Theme - To Far Away Times (Arrange Version)

Nobuo Uematsu, Tsuyoshi Sekito & Yasunori Mitsuda

2:14

Far Off Promise (Arrange Version 2)

0:45

Square Enix Music

3:22

Square Enix Music

3:11

Square Enix Music

3:09

Square Enix Music

3:42

Square Enix Music

1:48
78 Songs, 2 Hours, 49 Minutes

℗ 2009 SQUARE ENIX
Customer Reviews
It Is Finally Here!!!!!!!!!!
One of the best video game soundtracks is now available on iTunes! A true masterpiece that belongs in your collection, this represents some of the best in gaming music. Purchase this now, you'll be doing yourself a favor.
IT'S HERE!!!!
I've been waiting for this for a long time! Now I just need Chrono Cross' soundtrack and i'lll be good!
Best Super Nintendo game sound track
The best Snes game sound track ever, and, second only to Chrono Cross… but do not get me wrong I love Chrono Trigger better then any other.