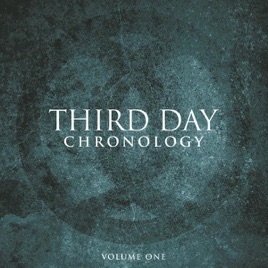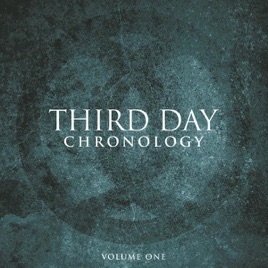 | | TITLE | | TIME |
| --- | --- | --- | --- |
| | | | |
| | | | |
| | | | |
| | Thief 2006 (New Recording) | | |
| | | | |
| | | | |
| | My Hope Is You 2006 (New Recording) | | |
| | I've Always Love You ("Steel" Mix) | | |
| | | | |
| | | | |
| | | | |
| | | | |
| | Blackbird (Live In St. Louis, Missouri 1998) | | |
| | Alien (Live In Columbus, Ohio 1999) | | |
| | | | |
| | Long Time Comin' (From Rare 1999 EP) | | |
| | She Sings In Riddles (From Rare 1999 EP) | | |
| | Forever (Live) [Bonus Track] | | |
18 Songs, 1 Hour 22 Minutes
Released:

Mar 27, 2007

℗ 2007 Essential Records
Ratings and Reviews
Terrific record buy a terrific band
The first time I heard Third Day, I was looking for a gift for my wife. After purchasing their cd "Wire" (I highly recommend it and any of their other cd's) it helped me realize that I needed to have a relationship with God. Third Day is a breath of fresh air. I called myself a Christian but nothing about my life was Christian-like. I thank Third Day for guiding me toward a rightous path so that I can follow in God's Word. Truly one of the greatest Christian bands. Great live too.
Superb!
Mac and the band never do anything halfway and that commitment continues with this release, which is the first of two double-disc compilations to be released by the band this year. Chronology, Vol. 2, is slated for August and will document 2001 through 2006. If Vol. 2 is anything like Vol. 1, fans are in for a true treat.

This collection consists of two discs, one audio and one DVD – both packed to the gills with songs, videos, live performances, and rarities – both on audio and video.

The audio disc contains 17 tracks, including two from a rare 1999 EP ("Long Time Comin'" and "She Sings in Riddles"), two previously unavailable live cuts, and 13 other hits, including new 2006 recordings of "Thief" and "My Hope Is You."

Buy the "hard" copy though -- you'll want the videos, too.
What Do I Know of Holy?
,
Why Now?!?
Why didn't I know About Third Day? I only found out about these guys a couple of mounths ago. They are sooo good! This is an amazing album! I never thought I'd find christan music that has some rock in it, that actully gives a massage. Just to let you know it is cheaper to buy this album in stores. So you might not get the 'Forever (Live)' but you get a dvd with it. It comes with about 5 music videos, a few concerts and more.