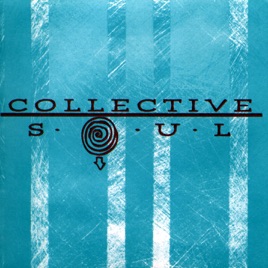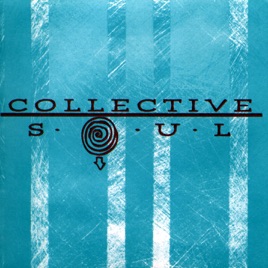 12 Songs, 46 Minutes
Released:

Mar 14, 1995

℗ 1995 Concord Music Group, Inc.
Ratings and Reviews
Absolute Rock
This album is in my top ten favorite albums. This is by far their best album followed very closely by Dosage.
Collective Soul's finest album
10/10
Collective Soul's self-titled second album established them as one of the best post-grunge bands. This album is crisp-sounding, cohesive, versatile, and fully-loaded with some of the best songs Ed Roland has to offer. All five singles are great, especially "December" and "Smashing Young Man." But it also has great non-singles ("When the Water Falls" e.g) which the first album lacked. While this album proved Collective Soul was more than a one-hit wonder, their next album would prove they were more than a one-album wonder.
LOVE IT!!!
I have been listening to this album since I was a kid in the '90's. Now that I'm grown up and married - I still listen to it! Even over the years, I still have not found a c.d. that tops Collective Soul on my list. It just stuck with me! "The World I Know" is such a beautiful song. :-)
About Collective Soul
When Seattle grunge went mainstream, it was only a matter of time before the ripple effect was felt in regions other than the Pacific Northwest. The Georgia-based quintet Collective Soul -- along with fellow inheritors of the then commercially lucrative post-grunge landscape like Live, Bush, and Candlebox -- developed the genre into a more succinct brand of angst, turning the sonic cacophony of bands like Mudhoney and the Melvins into radio-friendly hard rock.

Collective Soul (whose name borrowed from a line in Ayn Rand's book The Fountainhead) were formed in the small town of Stockbridge in the early '90s by principal songwriter Ed Roland (lead vocals/keyboards/guitars), guitarists Dean Roland and Ross Childress, and rhythm section Will Turpin (bass/percussion) and Shane Evans (drums/percussion). Originally released in 1993 on the Atlanta indie label Rising Storm, the debut effort Hints, Allegations & Things Left Unsaid proved popular enough on the local level that it was picked up the following year by Atlantic. Within months of its major-label release, "Shine" became a modern rock and MTV staple, and Collective Soul found themselves laden with a platinum debut, an arena tour alongside Aerosmith, and a spot on the roster for Woodstock 1994.

The bandmates released an eponymous sophomore effort the following year, which spawned five Top Ten hits on the Hot Mainstream Rock charts. Two such singles, "December" and the symphonic "World I Know," also charted in the Top 40, demonstrating the band's crossover appeal and gathering multi-platinum sales for the album. Although Collective Soul's fan base began to wane upon the release of 1997's Disciplined Breakdown, the 1999 effort Dosage was a return to form, yielding the hit singles "Run" (another crossover hit) and "Heavy." Despite the band's best efforts, however, the post-grunge genre had begun to suffer under the weight of the emerging nu-metal scene, and the band's heyday drew to a slow close.

Collective Soul returned in 2000 with Blender, an image-seeking misfire that saw the group attempting a clean-cut (no facial hair) image while mixing heavily produced AOR with elements of dance-pop, even performing a duet with Elton John. The album nevertheless went gold, and the following year, Collective Soul concluded their contractual obligation to Atlantic with the release of 7even Year Itch: Collective Soul's Greatest Hits 1994-2001. The musicians then returned to their roots in 2004, bringing in new guitar player Joel Kosche and releasing the stripped-down and dynamic album Youth on their own El Music Group imprint. An eight-song EP, From the Ground Up, arrived the following year. In early 2007, it was announced that the band had teamed up with Target, which became the "exclusive physical retailer" of the band's next album, Afterwords. One year after its release, the album was reissued at all retail outlets. Collective Soul's eponymous eighth album was released in 2009 on Roadrunner.

The band toured regularly into the next decade while working on numerous side projects. Kosche and Turpin released solo albums, and Ed Roland & the Sweet Tea Project released a debut LP, among other member ventures. Meanwhile, Johnny Rabb took over on drums, and guitarist Jesse Triplett replaced Kosche before Collective Soul returned with the LP See What You Started by Continuing in autumn 2015 on Vanguard. ~ James Christopher Monger
ORIGIN

Stockbridge, GA

GENRE

FORMED

1992