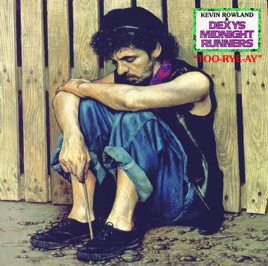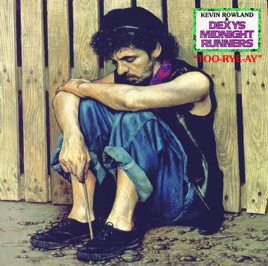 Too-Rye-Ay (Expanded Edition)
TITLE
TIME
PRICE

Dexy's Midnight Runners & The Emerald Express

3:13
$1.29

Dexy's Midnight Runners & Kevin Rowland

4:02
$1.29

All in All (This One Last Wild Waltz)

Dexy's Midnight Runners & Kevin Rowland

4:11
$0.99

Jackie Wilson Said (I'm in Heaven When You Smile)

Dexy's Midnight Runners & Kevin Rowland

3:04
$1.29

Dexy's Midnight Runners & Kevin Rowland

5:45
$1.29
5:07
$1.29

Dexy's Midnight Runners & Kevin Rowland

2:41
$1.29

Dexy's Midnight Runners & Kevin Rowland

4:12
$1.29

Until I Believe in My Soul

Dexy's Midnight Runners & Kevin Rowland

7:06
$0.99
4:47
$1.29
3:24
$1.29

Dexy's Midnight Runners & Kevin Rowland

2:39
$1.29

T.S.O.P. (The Sound of Philadelphia)

Dexy's Midnight Runners & Kevin Rowland

3:42
$1.29

Let's Get This Straight (From the Start)

Dexy's Midnight Runners & Kevin Rowland

3:35
$1.29

Dexy's Midnight Runners & Kevin Rowland

5:47
$1.29
15 Songs

℗ 2002 Mercury Records Limited
Customer Reviews
EILEEN COME ON ALREADY!!!
some people would describe Dexy's Midnight Runners as a one-hit-wonder band...well they were but they are a great band anyway
Well...
Dexy's Midnight Runners Were One-Hit Wonders...Here, In The United States. Over Seas They Had Hits, And Were Popular For More Than Just "Come On Eileen", And Rightfully So. They Rock, Buy This.
About Dexy's Midnight Runners
Dexys Midnight Runners are best known in America as one of new wave's ultimate one-hit wonders, thanks to their 1982 number one smash "Come on Eileen," a distinctive fusion of '80s pop, Celtic folk, and blue-eyed soul. In the U.K., however, they earned a fair amount of critical acclaim and made a greater impression on the public consciousness with their frequent changes in sound, wardrobe, and personnel.

Dexys were formed in 1978 by singer/guitarist/songwriter Kevin Rowland and singer/guitarist Kevin "Al" Archer (who changed his first name to avoid confusion). Both had been members of the Birmingham, England, punk band the Killjoys, and Rowland, who was ethnically Irish, had split his childhood between London, Ireland, and Birmingham, and soaked up the influence of Irish folk and the so-called Northern soul music popular in the Midlands. Seeking a new direction, Rowland and Archer decided to put together a full-fledged soul outfit and named it after the stimulant Dexedrine, a popular drug on the Northern soul scene (despite the strict no-drinking-or-drugs policy Rowland later imposed on the band). The lineup eventually settled on trombonist Big Jim Paterson, tenor saxophonist Geoff Blythe, alto saxophonist Steve "Babyface" Spooner, keyboardist Mick Talbot (who replaced Pete Saunders, was once a member of the Merton Parkas and later joined the Style Council), bassist Pete Williams, and drummer Andy "Stoker" Growcott (who replaced Bobby Junior). Acutely image conscious, Rowland tried to reflect the band's working-class roots by dressing them as New York dockworkers, with a wardrobe lifted straight from the Martin Scorsese/Robert DeNiro film Mean Streets. The band struggled financially at first, especially given its large membership, and according to legend, Rowland organized (or at least encouraged) shoplifting expeditions to make ends meet.

Dexys didn't take long to release their first single; "Dance Stance" (aka "Burn It Down"), an attack on anti-Irish discrimination, appeared on EMI in 1979, but only scraped the lower reaches of the charts. However, their next single, "Geno," a tribute to American-born soul singer Geno Washington (who'd made his career in the U.K.), went all the way to the top of the British charts in early 1980. Dissatisfied with their share of the profits, the band stole the completed master tapes of their debut album, Searching for the Young Soul Rebels, and successfully reworked their deal. When the album was released later in 1980, it caused a sensation. With their bright, tuneful, horn-heavy take on Memphis soul (which predated Paul Weller's similar transformation of the Jam), Dexys were hailed as British rock's return to an organic, soulful sound in the post-punk/new wave era. Their third single, "There There My Dear," became a Top Ten hit, but Rowland insisted on following it with the inadvisable single choice of "Keep It, Pt. 2," which flopped. This was the last straw for most of the band, who had grown tired of Rowland's control-freak leadership and restlessness. Archer left to form the Blue Ox Babes, and most of the rest of the group wound up in the Bureau, leaving only trombonist Paterson with Rowland.

Rowland and Paterson regrouped Dexys, adding guitarist/banjoist Kevin "Billy" Adams (again renamed), drummer Seb Shelton (ex-Secret Affair), keyboardist Mickey Billingham, alto saxophonist Brian Maurice, tenor saxophonist Paul Speare, and bassist Giorgio Kilkenny (who replaced Steve Wynne). After the 1981 single "Plan B" (which featured a new wardrobe of boxing boots and ponytails), the new lineup left EMI and signed to Mercury. Their first single for the label, "Show Me," became a Top 20 hit, but the follow-up, "Liars A to E," flopped, and Rowland considered modifying the group's approach. Allegedly, he heard a demo tape of Archer's folk-influenced Blue Ox Babes material, and decided to reinvent Dexys in a similar fashion. He infuriated the Babes by not only borrowing from their sound, but recruiting violinist Helen O'Hara out of their lineup; he also added Steve Brennan and Roger MacDuff on the same instrument. The second Dexys album, Too-Rye-Ay, was released in 1982, and while their soul sound was still easily audible, it was now sitting alongside a strong Irish folk influence, making for a striking hybrid. The makeover was accompanied by yet another wardrobe change, this time to a scruffy gypsy/hobo image that wound up changing the standard of acceptable dress at many a restrictive London club. Dexys introduced their new sound on the single "The Celtic Soulbrothers," which was a mild success; however, the follow-up, "Come on Eileen," was a smash, becoming their second British number one. A few months later, helped along by the group's highly visual, MTV-ready appeal, "Come on Eileen" broke in America and went all the way to number one there as well. With their new folky direction thus established, the entire horn section (even the loyal Paterson) departed in the summer of 1982, as did keyboardist Billingham. Unfortunately, at the peak of the group's success, the rest of the lineup proved unstable as well, due in part to rifts with Rowland; eventually, the core of the group was whittled down to Rowland, guitarist Adams, and violinist O'Hara.

Rowland took Dexys to New York to work on the follow-up album, which -- slowed by his perfectionism -- took a year and a half to record. In the meantime, EMI released the singles compilation Geno in 1983. Paterson rejoined the group when Rowland decided to blend his soul and folk phases more thoroughly, and the rest of the instrumentation was filled out by hired session musicians. When Don't Stand Me Down was finally released in 1985, Rowland insisted that no singles were to be pulled from the album, wanting it to stand as a cohesive piece of work in the manner of '70s LPs. As a result, it sold much more poorly than expected and wasn't helped by lackluster reviews that slammed Rowland's attempts at Van Morrison-esque poetry. After a few weeks, a panicked Mercury -- who'd spent quite a bit of money to make the record -- released "This Is What She's Like" as a single, but the damage was already done. One last single, "Because of You," charted in 1986 after being used as the theme to a British TV show, but with Don't Stand Me Down having bombed, the group disbanded. Rowland mounted a solo career and returned in 1988 with The Wanderer, a mellow record flavored with country and lounge-pop, which failed to sell. A disheartened Rowland spent the next few years in a deep depression, fighting off bankruptcy and cocaine addiction. In 1996, he signed with Creation as a solo artist, but in typically idiosyncratic fashion, his comeback effort was an all-covers album; My Beauty was released in 1999 and sold abominably, probably not helped by Rowland's new wardrobe of dresses and suspenders.

After a couple years spent living down the album, Rowland returned with a new edition of Dexys Midnight Runners, with the stripped down name Dexys, in 2003. The new line-up began playing live shows and contributed two new songs ("Manhood" and "My Life in England") to the greatest-hits collection Let's Make This Precious. The group, which included former Runners Mick Talbot and Pete Williams, began recording in earnest in 2005 but the painstaking processes didn't yield results until the release of One Day I'm Going to Soar in 2012. Along the way, another former member, "Big" Jim Paterson, joined back up, and Rowland added new vocalist Madeleine Hyland, as well. The album was met with a positive response from critics and signaled a triumphant comeback for the band. After a full slate of concerts over the next few years and the departure of Talbot, Paterson, and Williams, the group's next move was to record Let the Record Show: Dexys Do Irish and Country Soul. Released by Rhino in June 2016, the record features their unique versions of classic Irish songs (like "Women of Ireland" and "Carrickfergus") and a wide range of others (like Joni Mitchell's "Both Sides Now"), all given that Dexy's spin. ~ Steve Huey
ORIGIN

Birmingham, England

FORMED

Jul 1978