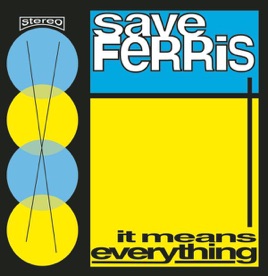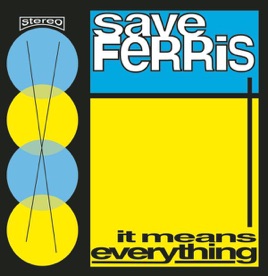 | | TITLE | | TIME |
| --- | --- | --- | --- |
| | | | |
| | | | |
| | | | |
| | | | |
| | | | |
| | | | |
| | | | |
| | | | |
| | | | |
| | | | |
| | Everything I Want to Be 11 | | |
11 Songs, 34 Minutes
Released:

Aug 25, 1997

℗ 1997 Epic Records, a division of Sony Music Entertainment
Ratings and Reviews
If you like Ska...
…Then you NEED this collection. Monique's voice has a wonderful range and the group as a whole is tight. This is a fun CD. It is sunshine and light and humorous and good time. I understand that Save Ferris is no longer together, which is unfortunate for any Ska fan that did not have a chance to see them live. If you like Reel Big Fish, old Fishbone, or just about any SoCal Ska then you'll probably like Save Ferris.

If you were only going to buy three of these tunes, The World is New, Lies, and Under 21 are probably my personal favs, but the tune that gets the most notice is the remake of Come on Eileen, it is, in my opinion, the superior version.

i'm ashamed
...for the longest time, I thought this version of Come on Eileen was a B-Side No Doubt Song. I always had my suspicions that it didn't sound exactly like Gwen Stefani, but after asking several random people about it...they always said No Doubt. For those of you that like Ska...this is a 4 or 5, more so if you rated this in 97' when it came out. Generally speaking, if your one of those "I like everything" people, then it's absolutely a 3 1/2 - 4 star album. at the very least. In the 90's, music ranged from grunge, ska, the earlier stages of rap breaking out, and it was the decade that made "alternative" music a big genre. This including the ska version of "Come On Eileen" was a big hit, that many bar bands covered. So catchy, they even "ska'd" it out a la Save Ferris version. There are a couple of fun tracks here, the other standout is "The World Is New 1". If your just flippin around for a couple of good tunes, those are the two you probably want...if you want to relive the 90's a little, this is a fun album from that decade
Save Ferris is awesome
Save Ferris is one of those bands where you either love it or hate it, theres no middle ground and i think their awesome with thier ska vibe and come on eileen is one of thier best songs because the lead singer can really sing and the whole album is worth it.