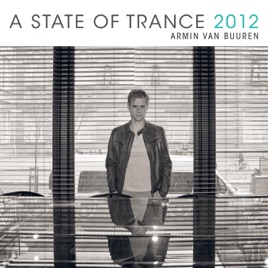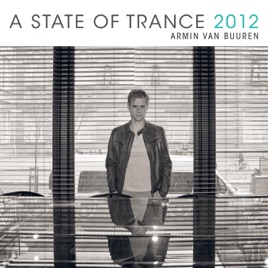 TITLE
TIME

The Fusion (Armin van Buuren's Intro Edit)

Omnia & Ira

Try to Be Love (Roger Shah Naughty Love Mix Radio Edit)

Sunlounger & Zara Taylor

Piercing the Fog (Radio Edit)

The Blizzard

Keep This Memory (Radio Edit)

Audien

When the Sun (Eximinds Remix Edit)

Alexander Popov

Ushuaia Memories (Radio Edit)

Nash & Pepper

Universal Language (Original Mix Edit)

Mike Foyle & ReFeel

Always Loved, Never Forgotten - The Day Will Come (Original Mix Edit)

Tenishia

In Your Arms (feat. Jessica Sweetman) [Original Mix Edit]

Andy Moor

Hyperfocus (Wezz Devall Remix Edit)

Mark Otten

Suddenly Summer (feat. Ana Criado) [Original Mix Edit]

Waking Up the Stars (Original Mix Edit)

Alex M.O.R.P.H. & Protoculture

Down to Nothing (A State of Trance Edit)

Susana & Max Graham

We Are What We Are (Original Mix Edit)

Lemon & Einar K

16

A State of Trance 2012 (On the Beach: Full Continuous DJ Mix)

Mumbai Traffic (Club Mix - Armin van Buuren's Intro Edit)

Ashley Wallbridge

Invasion - Asot 550 Anthem (Radio Edit)

W&W

Attractive Force (Radio Edit)

Alexander Popov

Amsterdam (Original Mix Edit)

Ørjan Nilsen

Overthrow (Protoculture Remix Edit)

James Dymond

Abstract Vision & Elite Electronic

J'ai envie de toi - Armin Van Buuren Presents Gaia (Radio Edit)

Armin van Buuren & Gaia

Abstract Vision & Elite Electronic

Nova Zembla (Armin van Buuren Radio Edit)

Wiegel Meirmans Snitker

550 Senta (Aether Radio Mix)

Andrew Rayel

Megalodon (Original Mix Edit)

MaRLo

Belter (Original Mix Edit)

Armin van Buuren & Ørjan Nilsen

Concrete Angel (feat. Christina Novelli) [John O'Callaghan Remix Edit]

Gareth Emery

Dae Yor (feat. Ummet Ozcan)

Paul van Dyk

Las Lilas (Original Mix Edit)

John O'Callaghan & Heatbeat

Coming Home (Original Mix Edit)

Aly & Fila & Jwaydan

18

A State of Trance 2012 (In the Club: Full Continuous DJ Mix)
34 Songs, 4 Hours 30 Minutes
Released:

Mar 1, 2012

℗ 2012 Armada Music B.V.
About Armin van Buuren
A progressive trance DJ and producer whose cinematic sound is influenced by synth pioneers like Klaus Schulze and Jean Michel Jarre, Armin van Buuren enjoys worldwide recognition and a frantic schedule that takes him all over the globe. Born on December 25, 1976 in Leiden, Holland, Armin became interested in music at an early age (his father was an avid record buyer). A close friend introduced him to the world of dance music, and the Dutch DJ and remixer Ben Liebrand quickly became his main inspiration. It led van Buuren to investigate the roots of the electronic music he was becoming fond of, and numerous Jarre and Schulze CDs were acquired. Computers and turntables were also purchased, and creating his own music became a priority.

In 1995, van Buuren attended Leiden University, and a local student club provided the venue for his first DJ gigs. The same year he was fortunate enough to have some demos included on compilations, and when the money came in, it was rolled back into producing 12"s. Cyber Records released his first hit, "Blue Fear," in 1995, and by 1999 his "Communication" was successful enough to get him signed to AM:PM. He also formed his own label, Armind, in 1999 and met Dave Lewis, a man responsible for jump-starting the careers of DJ Tiësto and Ferry Corsten. A collaboration with Tiësto yielded his biggest hit yet on Armind, "Eternity," and marathon five-hour sets brought him more attention. High-profile remixes of Madison Avenue's "Don't Call Me Baby" and Wamdue Project's "King of My Castle" followed, and numerous mix CDs were released on United Recordings.

By 2002 he'd placed number five in DJ Magazine's Top 100 and was hosting his own weekly show on the Dutch ID&T radio station. By the end of 2003 he found time to set the worldwide record for longest DJ set (12 and a half hours at a club in The Hague), finish his law degree, and release his first non-mix CD, 76. Shivers followed in 2005, with Imagine arriving in 2008. His 2010 effort, Mirage, featured singer Sophie Ellis-Bextor along with fellow producers BT and Ferry Corsten. Van Buuren returned in 2013 -- after numerous mix albums, including his annual additions to the A State of Trance series -- with his fifth studio album, Intense. The album was expanded in 2015 as Intense: The Most Intense Edition, a set that turned the original LP into a four-CD/one-DVD box featuring remixes and recordings of live gigs. His collaboration with Cosmic Gate, "Embargo," landed that same year. The track would appear on Van Buuren's sixth studio album, the Dutch chart-topping Embrace, which also featured Gavin DeGraw, Hardwell, and Mr. Probz.

Over the course of the following years, he continued his yearly State of Trance series, climbing to his 14th installment, State of Trance 2017. ~ David Jeffries
HOMETOWN

Leiden, The Netherlands

GENRE

BORN

December 25, 1976
Millions of songs.
Zero ads.
New subscribers only. Plan automatically renews after trial.