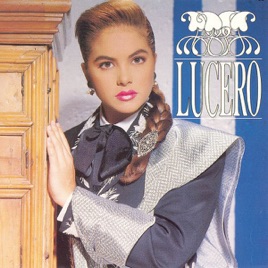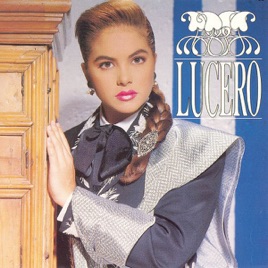 | | TITLE | | TIME |
| --- | --- | --- | --- |
| | | | |
| | | | |
| | | | |
| | | | |
| | | | |
| | | | |
| | | | |
| | | | |
| | Presiento Que Voy a Llorar | | |
| | | | |
10 Songs, 30 Minutes
Released:

Dec 31, 1989

℗ 1990 Fonovisa Records
Ratings and Reviews
FINALLY, I CAN GET THESE SONGS!!
How many good memories!! This is Lucero's first ranchera album and for me is the best of all. These songs were classics when she sang them in 1990, and they are still classics now and forever. You are going to enjoy this ranchera CD, I especially like, Necesito de Un Companero, Triste Imaginar and Tu Carcel. Good memories, excellent CD, besides, she was the first young female in 1990 to sing these songs.
"Te Tuve y Te Perdí" Luv it!
i really love every single song from this album...!
ya'll lucero's fans out there should buy this album!
No canta mal las rencheras!
Este fue el primer album de Lucero en ranchero que la introdujo como Lucero. Lo hizo haciendo covers de Marco Antonio Solis y su tan popular grupo Los Bukis. Las canciones elegidas fueron perfectas y la interpretacion de Lucero fue muy buena, pero todavia no encontraba muy bien su voz ni personalidad ranchera, cuando escuchen otros de sus trabajos rancheros se dan cuenta de lo que digo. Pero sigue siendo un buen album.
About Lucero
Famed throughout the world as La Novia de America, Mexican pop singer Lucero began as a child actress in early-'80s productions like Alegrías de Mediodía and Chispita. As a teen, she appeared in the film Coqueta, which also featured Pedro Fernández, and earned her the nickname "Queen of the Telenovelas," acting in no less than nine soap operas, including Cuando Llega el Amor, Los Parientes Pobres, and Lazos de Amor.

Beginning in the early '80s, Lucero also had a concurrent musical career, including Top Ten Mexican albums, beginning with her 1982 debut Te Prometo. Releasing over 15 albums of rancheras, mariachi music, and Latin pop before the year 2000, she became a reliable platinum seller and chart-topper in Mexico, including her biggest hit, 1998's Cerca de Ti. Into the 2010s, Lucero was still reaching and charting highly with albums such as 2011's Mi Secreto de Amor and 2012's Un Lu*Jo (the latter a duets album with Joan Sebastian). Following 2014's romantic ballad collection Aquí Estoy, Lucero released 2017's Enamorada con Banda, a set of popular hits recorded in the banda style. ~ Heather Phares
HOMETOWN

Mexico City, Mexico

GENRE

BORN

August 29, 1969