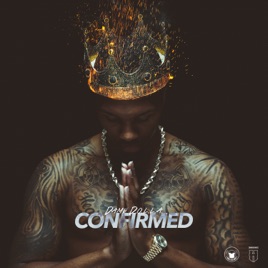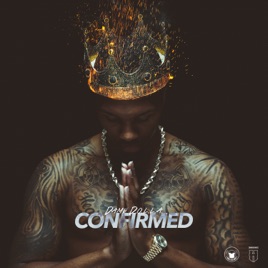 | | TITLE | TIME |
| --- | --- | --- |
| | | 2:42 |
| | | 3:37 |
| | Switch Sides (feat. Verse Simmonds & Brookfield Duece) | 3:42 |
| | Run It Up (feat. Lil Wayne) | 4:00 |
| | Shoota (feat. Expensive Melodies) | 2:42 |
| | | 4:06 |
| | | 2:48 |
| | Trap Party (Funeral) [feat. Danny from Sobrante] | 4:33 |
| | 5th Of Henn (feat. Danny from Sobrante) | 2:36 |
| | | 3:23 |
| | The Let Down (feat. Nick Grant & BJ the Chicago Kid) | 4:47 |
| | Members Only (feat. Allstar Bozzle) | 3:09 |
| | | 1:53 |
13 Songs, 43 Minutes

℗ 2017 Front Page Music
DAME DOLLA ON FIRE
Amazing work Young Man. This album is great lyrically and spiritually. A must get for 2017. Looking forward to much more in the studio and of course on the court. RIP CITY!
D.O.L.L.A. Is back!!!
I love this drop. He's real and throws down like a king. Truly great and heartfelt.
@wildmanhart
Dame brought another present with this album. Thanks for leading by example Dame! Rip City appreciates all you do!
About Dame D.O.L.L.A.
During the mid-2010s, Damian Lillard joined the likes of Shaquille O'Neal and Iman Shumpert as a professional basketball player who has ventured into rap music. The Oakland, California native, who records as Dame D.O.L.L.A., started rhyming much earlier, while in middle school, and wrote his first verse a few years later, for his high school basketball team. Around that time, he was featured on J-Black's "Get It How You Live." After he established his pro career in the NBA -- he won the league's 2013 Rookie of the Year honor and was an all-star the two following seasons -- he continued to make progress with music. He issued some singles across 2014 and 2015, then released his debut full-length, The Letter O, in 2016. Issued a few days before he began his fifth season with the Portland Trail Blazers, the album featured fellow Bay Area dwellers Danny from Sobrante and Brookfield Duece, as well as Marsha Ambrosius, Lil Wayne, and Jamie Foxx. It debuted at number 119 on the Billboard 200. ~ Andy Kellman
ORIGIN

Oakland, CA

BORN

July 15, 1990